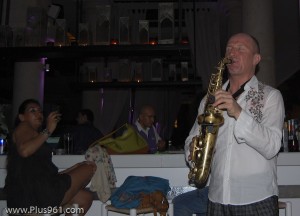 Last week I got to enjoy Ivan M., one of the world famous saxophone players from Cafe Del Mar, playing live in Amethyste Lounge Phoenicia.
Below is a small video I recorded during his performance. The light is very low so you wont be able to see how the ambiance really was… but you will still enjoy his tunes.
Good food, great music, what more can one ask for?!