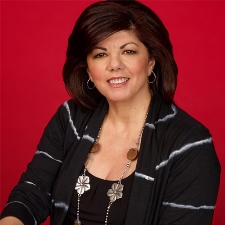 All hell broke loose after Octavia Nasr expressed sadness through a tweet over the death of a person she had great respect for, Sayed Mohammad Hussein Fadlallah.
"Sad to hear of the passing of Sayyed Mohammad Hussein Fadlallah.. One of Hezbollah's giants I respect a lot..#Lebanon"
With all the criticism she got, Octavia had to explain what she really meant in a blog post on CNN blogs.
Mustapha from Beirut Spring, and Liliane from Independence '05 wrote about the issue and explained that there's a big difference between showing support and showing respect. I won't go with repeating their words since I believe the Israelis know very well what the difference is, Sayed Hassan Nasrallah himself once said in one of his speeches that he respects the Israelis because they're known for not leaving their injured and dead soldiers behind. Now do you think Nasrallah supports Israel?!
The thing is that the Israelis were just waiting for a small mistake from Octavia Nasr to start firing at her, which forced her to eventually explain herself in a blog post. If that shows anything, it's how great is the Israeli influence over the world media in general and the US media in specific…
Update (2010/7/8):