I was one of the people who were invited to the Smirnoff Nightlife Exchange Project launch party at B018 two days ago.
Their campaign is pretty cool, it consists of exchanging nightlife habits between 14 participating cities including Beirut, and the whole process will take place on Facebook where the residents of each of the 14 cities will be putting their ideas into a virtual crate about what makes the nightlife in their city unique.
On October 22nd, a list of the participating cities and their partner cities will be published along with the most popular idea for each location. For example, if the winning idea from Beirut turned to be "arriving in full make up, high consumption of Vodka RedBull, and lot's of fireworks", then Beirut's partner city will have to party according to this idea and vice versa on November 27th, when the nightlife exchange will be happening. And it doesn't end here, by providing your idea you'll be getting the chance to win a ticket to go party at Beirut's partner city!
To participate, all you have to do is to log into Smirnoff's page on Facebook, become a fan and start submitting your ideas.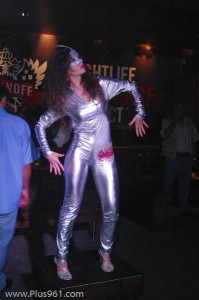 Let's just hope we don't end up pairing with South Africa, I'm pretty sure we will then have to party with Vuvuzela's!!