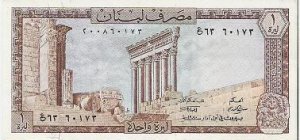 The General Labor Confederation (GLC) suspended Wednesday's planned strike after the Cabinet agreed late Tuesday night to increase the minimum wage to LL700,00 ($466) from the current LL500,000. The government also agreed to increase by LL200,00 the wages of those earning less than LLl million, and by LL300,00 those who earn between LL1 million and LL1.8 million. The agreement also included raising the daily transportation allowance to LL10,000 from LL8,000 while the education allowance for children jumped to a maximum of LL1.5 million.
I'm no economics or finance expert, but I'm gonna go ahead and call this increase ridiculous.
Following which logic did our ministers conclude that people of inferior income should get a smaller increase?! And how is this going to minimize the gap between social classes?
Not to mention that if you earn 1,900,000L.L while your colleague gets 1,700,000L.L, he/she is entitled to an increase while you are not, and will soon be earning more than you do according to the new agreement! Pretty fair eh?!