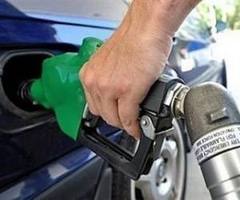 The gasoline prices have been significantly increasing over the past few weeks, and have reached today 35,600L.L and 36,200L.L for 95-octane  and 98-octane respectively.
I wonder why all politicians are silent about the matter now while a year ago Gebran Bassil and Raya El-Hassan were "competing" to cut the flaming prices by 5,000L.L!
Anyway, I hope we're not heading towards paying 40,000L.L/20 liters anytime soon!