I spotted these Vimto bottles at TSC Hazmieh yesterday.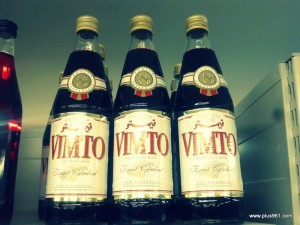 Vimto is a quite popular drink in the gulf, and to my knowledge people there heavily consume it during the holy month of Ramadan that stocks are sometimes rationed!
I bought a bottle to try it out, and noticed that it actually contains berry flavored concentrated syrup to be mixed with cold water, but found it tasting quite average compared to the homemade berry juice we have here.
Anyway, if you're used to Vimto and was looking to have it in Lebanon, you now know where to find it!