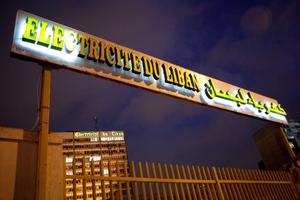 We all know the electricity situation here is very miserable, but I really find it hard to believe that three power plants, Jiyyeh, Zouk, and Deir Amar, went off the grid in the afternoon because it BARELY rained around the country today! Electricity consequently went off in the Beirut, Mount Lebanon, and the North.
This winter is definitely promising to be a fantastic season for all generators owners!
Update:
Even worse, check these two videos showing what the rain did to some regions. And don't blame the rainfall amounts, it's actually all because of the poor infrastructure we've got thanks to our dear government!