Someone just hacked MTV Lebanon's website in protest to the Orthodox gathering electoral law and posted the below photo on their homepage.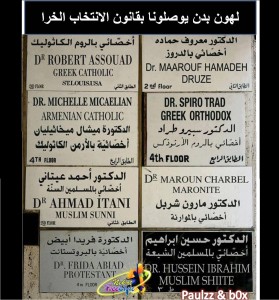 I can't see what does MTV Lebanon has to do with the electoral law in question… why not starting a Facebook page and gain better visibility?
Update:
The website has just been restored.