For those of you who live in the north, Ziad Rahbani and his band will be performing for 3 nights on March 14, 15, and 16 at Las Salinas Anfeh.
Tickets will be on sale at Sa7 Se7 Cafe Tripoli, Boueri Press Kaslik, and Las Salinas.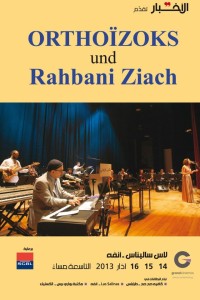 via MWNader
Update:
As per the below comments, tonight's concert (March 14th) has unfortunately been canceled due to security reasons, and tickets can be either refunded or used at the 2 upcoming concerts on Friday and Saturday.