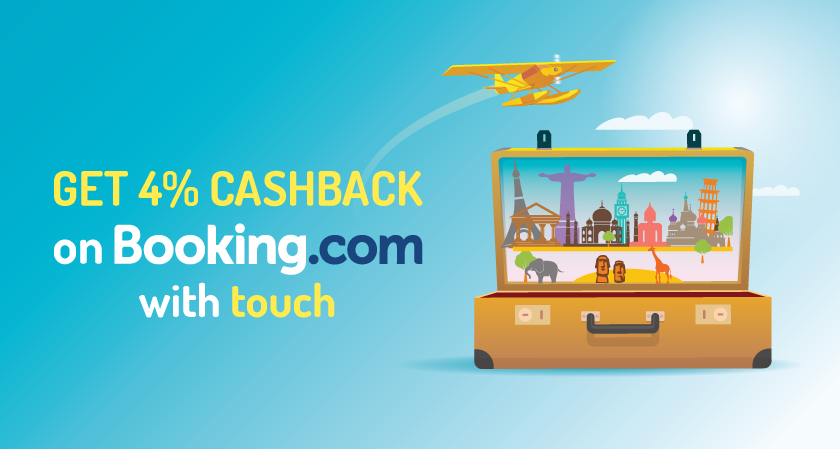 I'm a bit surprised this isn't advertised much by "touch" so I thought it's worth sharing with you.
Touch recently announced a partnership with accommodation booking website booking.com in order to let their subscribers benefit from 4% cashback of the reservation value on their touch lines whether prepaid or postpaid.
To benefit from the offer, all you have to do is to make your next reservations via booking.touch.com.lb or through touch's mobile app.
Note that booking.com offers you a "Genius" status after booking 5 trips with them, which makes you eligible for a 10% off on selected hotels. That along with the 4% in cashback would save you some good money especially for long trips!
I personally make all my booking online and would definitely consider using this service when planning my next trip since I have a touch line.