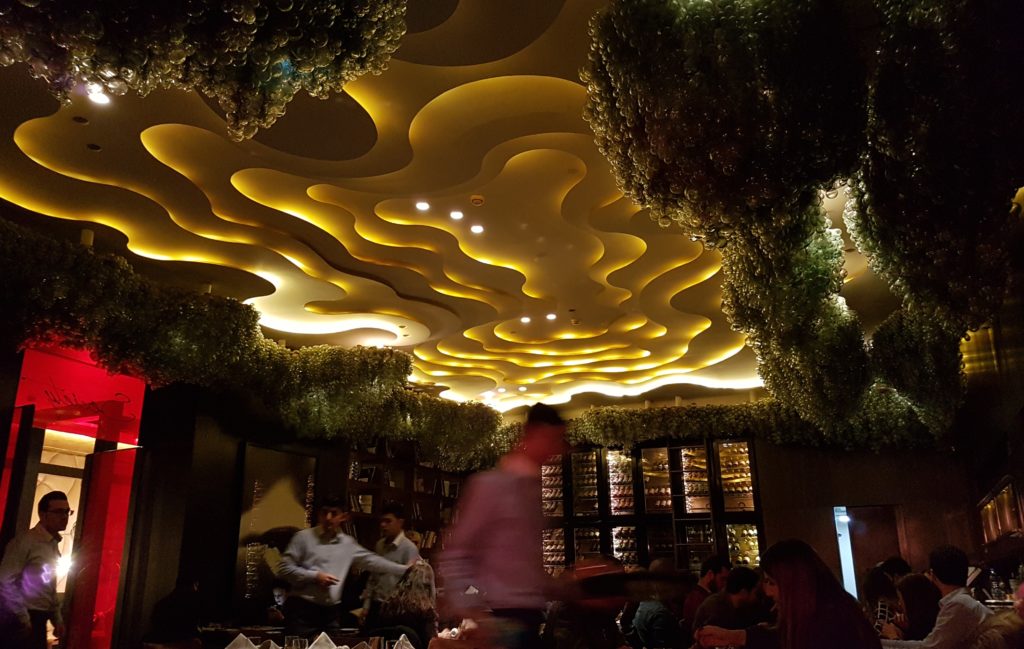 Society Bistro at Saifi Suites Hotel is a french restaurant that has been in business for several years but became a serious hot spot almost one year ago after dramatically reducing its menu prices. My friends kept trying to drag me there since last summer but I only managed to go for the first time two months ago and totally regretted not doing so earlier!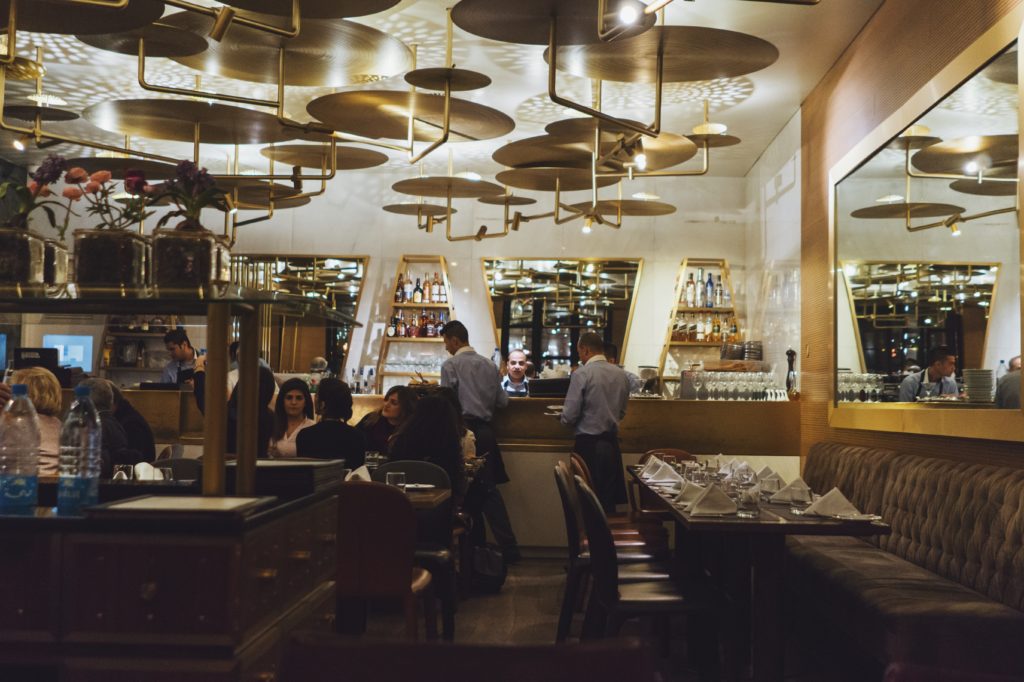 To begin with, the restaurant's interior is pretty cool, the non-smoking section has a ceiling made of blown glass grapes while the smoking area is decorated with backlit cymbals. And to reserve a table you sometimes should place your booking weeks ahead especially if it's on weekend since it's always full. However, if you have no problem waiting then you can simply show up with no reservation at 9:30 or 10:00PM and wait a bit before you get seated.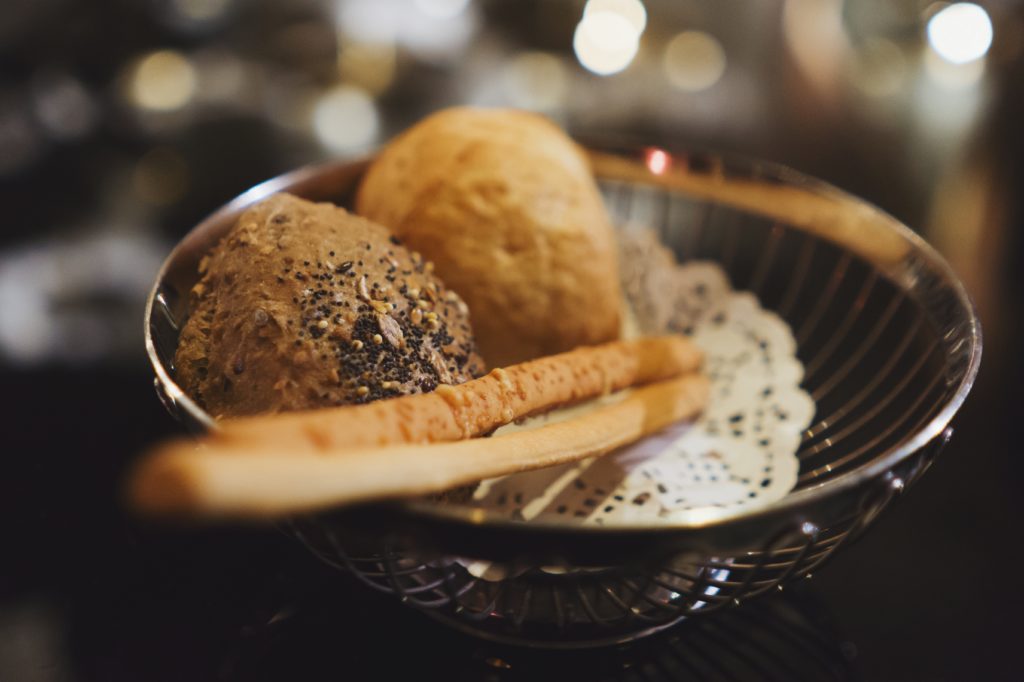 The first thing that will strike when you go over Society's menu is how low are the prices are compared to other places of the same level. We're talking about $6-$10 salads, $10-$21 mains, and $4 desserts, and don't let these prices fool you into thinking Society compromises portion size or quality, on the contrary their portions are pretty generous and I personally loved all the items I've tried so far with my favorite being the Black Angus Tenderloin.
I honestly suck at describing flavors so I won't act all foodie on you and just leave you with these appetizing photos all courtesy of @vistasbyrony.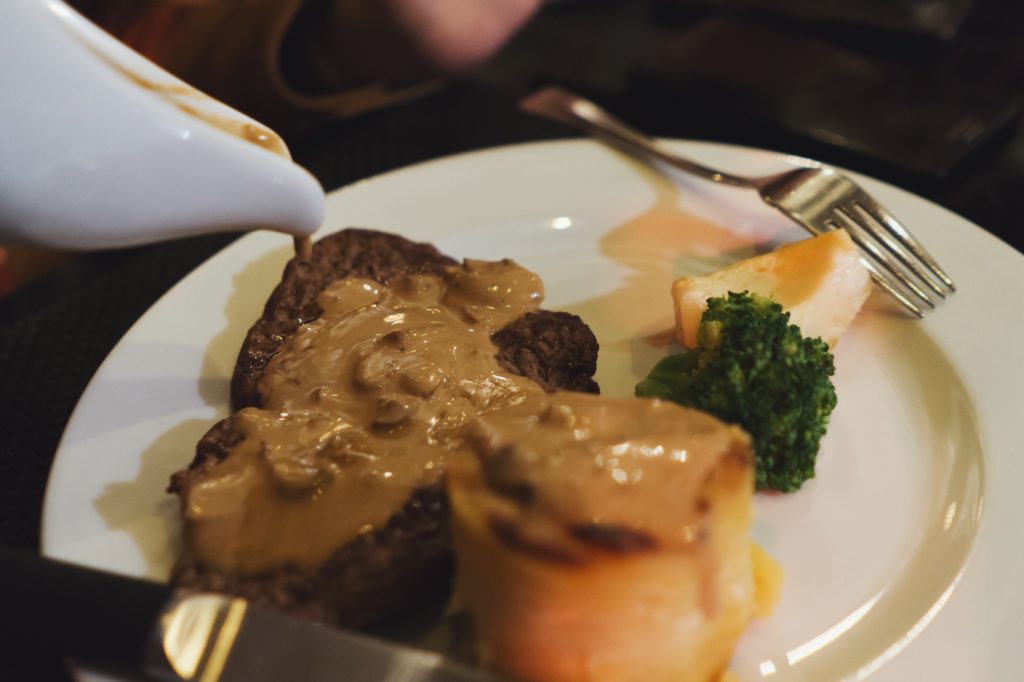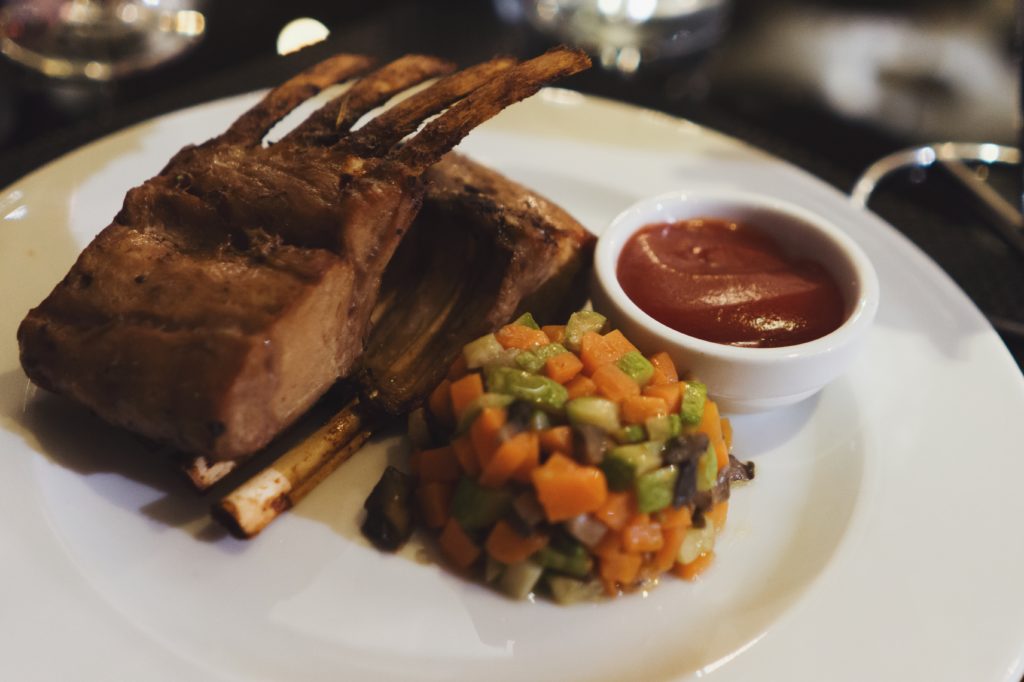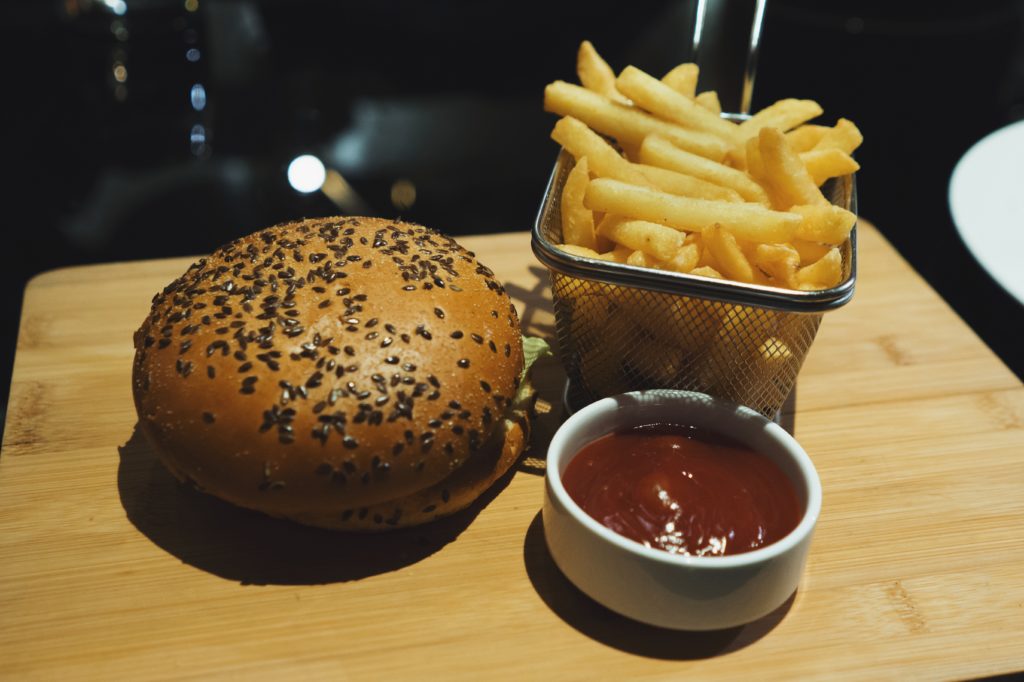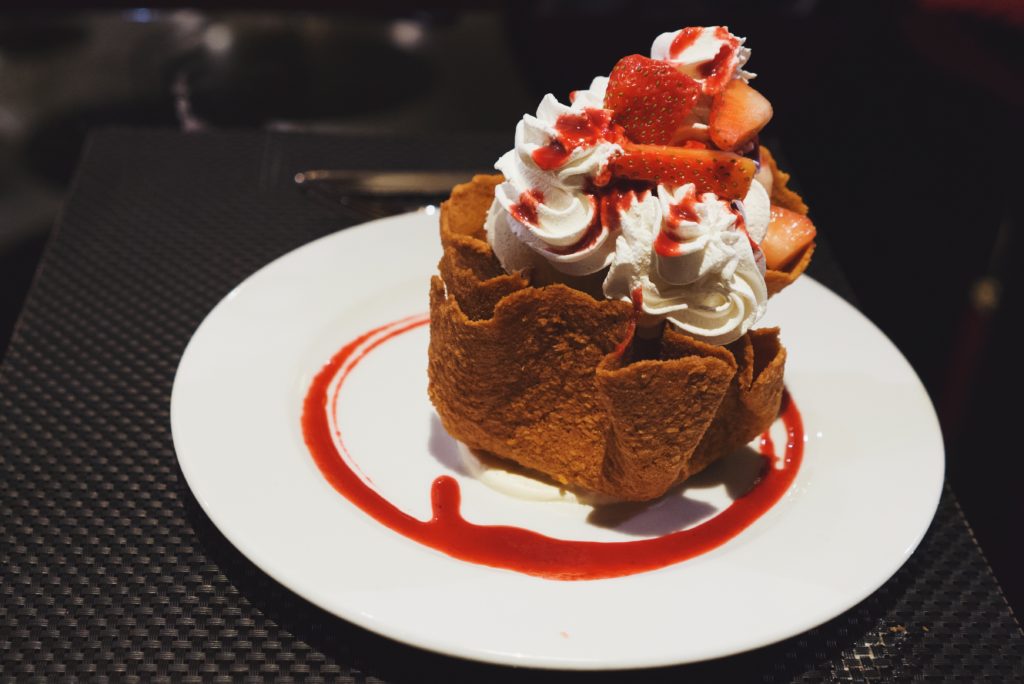 Bottom line, while it's becoming normal for restaurants to charge $20 for a burger nowadays, Society Bistro is quite a gem! With a friendly staff and cool ambiance I highly recommend you go check it out if you haven't done so already.