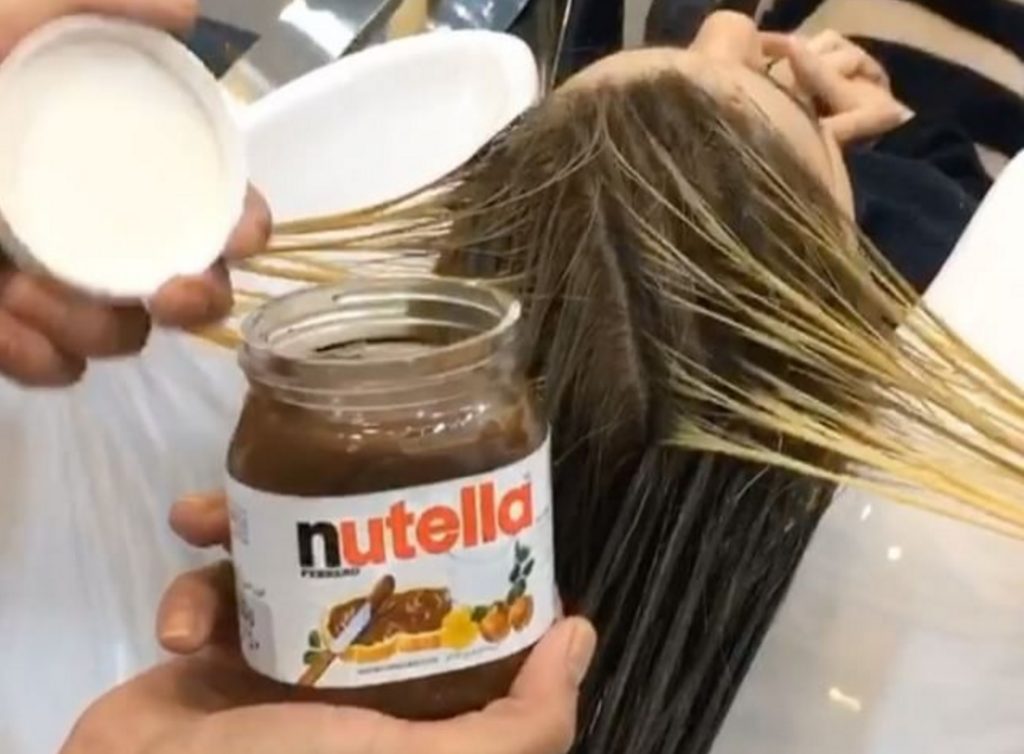 I just stumbled upon this Instagram account by a Lebanese hairdresser named Abedallah Itani who uses Nutella, conensed milk, and cotton candy among other products to color women's hair!
The idea sounds crazy indeed but judging from the videos he posts it seems that it somehow works! I'm not sure though how long does the resultant color last or how bad does the hair smells afterwards… I mean I enjoy the smell of Nutella but I doubt anybody would want to have it on them all day long!
Coloring using Nutella

…using cotton candy

… and even caramel!