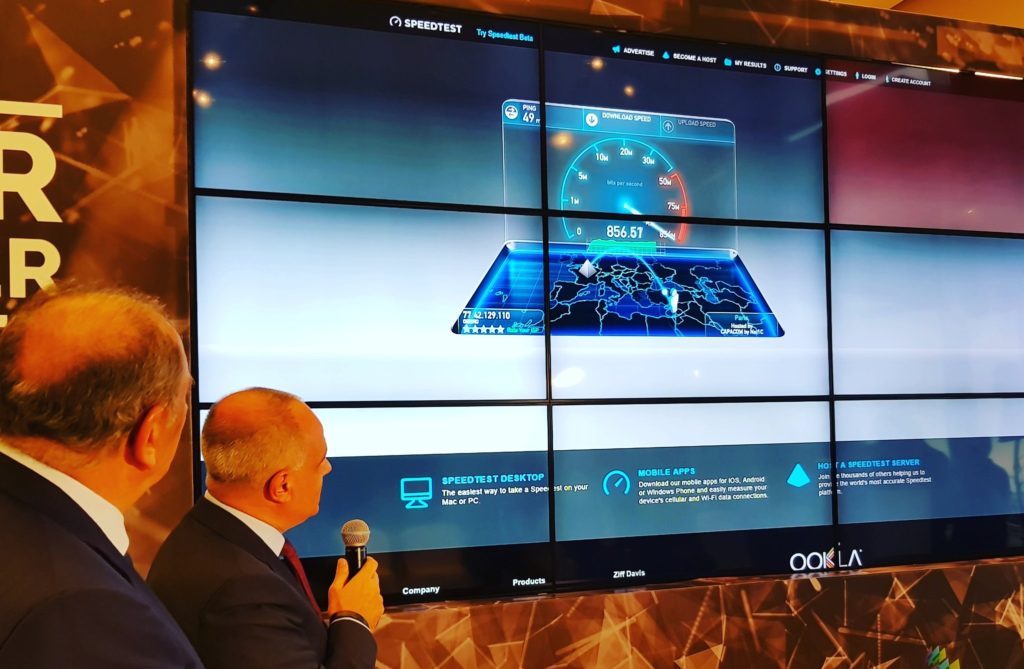 Beit Misk was pronounced over the last weekend as the first "Smart City" in Lebanon after Ogero enabled internet connectivity over fiber optics to the residents there.

Earlier this month Ogero announced it will be offering residential fiber connection to the people of Hamra and Achrafieh but it came as a no surprise to have the Beit Misk residents getting it ahead of everybody else since the project developers took a fiber infrastructure into consideration during construtions, which eventually made Ogero's job easier to provide this service there.

Speed tests conducted by Chairman Imad Kreidieh during the launching event in the presence of minister Jamal Jarraj reached ~900Mbps which is quite impressive, and I believe it would be great if households there got >50Mbps connections.

Still, the ultimate challenge is of course to provide the same service to Beirut and the other major cities in Lebanon, and I really hope to see some tangible results in the near future.