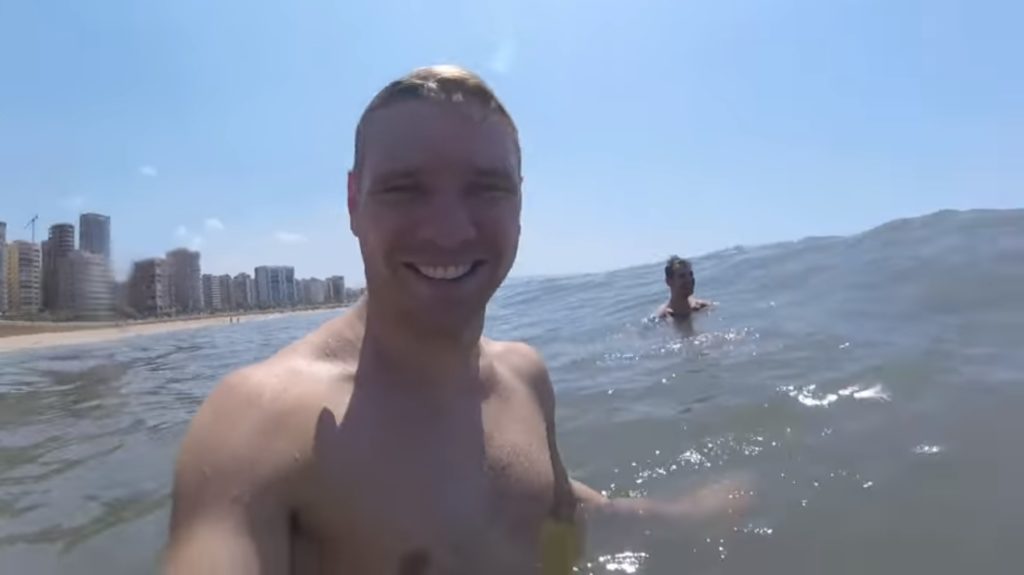 This cool guy, Georgie Fechter, is Masters of Dirt's organizer and thought it would be a good idea to go for a swim in Ramlet El Bayda along with his friends while they were here in Beirut during the "BEASTS" event.

In the video you see him walking with excitement all the way from Raouche to Ramlet El Bayda despite a knee injury, and gets all cheerful once he gets to the water. However, moments after he starts swimming, a friend tells him the water tastes awkward and the two get back to the shore only to discover dead fish and pieces of shit everywhere… From there onward their reaction is absolutely priceless! 😀

Start watching at the the 2m08s mark.

I always knew the sea is quite dirty in Ramlet El Bayda by the way but I never knew it was really THAT bad!