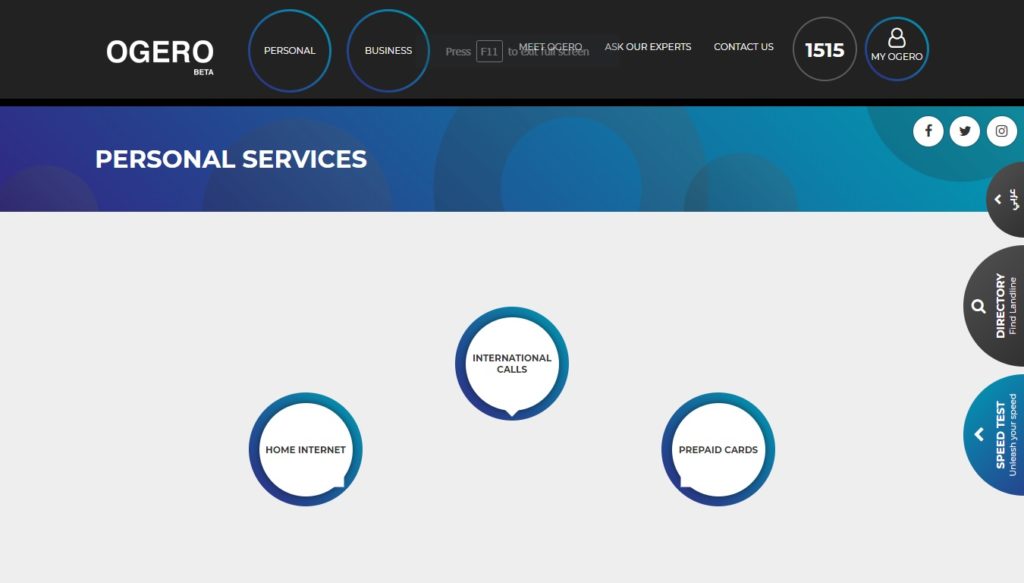 Ogero's website finally just got a very long due makeover! I'm personally used to paying my landline bill online and I absolutely hated how hideous it was… the design was so outdated that one can even doubt the information that were available there were left from the nineties.
Anyway, so I wanted to check my bill today and was surprised with the new version (right now in beta). The website has several new functionalities now such as more controls to the members area allowing subscribers to activate/deactivate phone and internet services, in addition to of course paying bills and viewing previous invoices. Moreover, an online directory has been made available to search for a subscriber's phone number.
And for those planning to apply for a DSL subscription, a simple form can be used to check the maximum speed supported by their phone line.
Still, some little things can definitely be improved such as making the directory design homogeneous with website look and feel, and changing the way you select a phone number when paying a phone bill because it is a bit confusing right now, but all in all I'm quite satisfied with this new upgrade.
A mobile app is also expected to be released soon by the way, so stay tuned if you prefer to manage your account on the go.