About Rami
Author Archive | Rami
Can you believe big brands still make these faux pas online? Some social media "guru" must be running their account!
Lebanese banks have probably realized they will never be able to improve their customer service, so they opted for producing some cools ads instead. First Jammal Trust Bank, then Bank Audi, and now Byblos Bank.
Kudos to the agency that came up with this one!
This must be some cool news to the students at Olayan School of Business as it has been ranked as the number 23 most beautiful business school in the world by Top Management Degrees website.
In 2009 the American University of Beirut received a stunning new building for its Suliman S. Olayan School of Business, courtesy of Massachusetts architectural firm Machado and Silvetti Associates. The pre-cast masonry used for its façade is intended to mirror the local limestone found in buildings across the rest of the campus, and the openings in the exterior echo the wooden latticework of the region's mashrabiya windows. These apertures are smaller on the lower floors to provide shade but are bigger higher up the building. This design allows staff members to get beautiful glimpses of the Mediterranean from their offices.
You can check the full list here, the most beautiful school was Tom and Vi Zapara School of Business at La Sierra University in California. Moreover, some photos of OSB are available here.
Some of the cases that Tony Khalife discusses on his show Lel Nasher really deserve to go on TV for the viewers to know about.
But I have no idea why does he bring upon himself people like this man who wants to sell himself to a rich lady and even promises to sexually satisfy whoever buys him! (Start watching as of the 19m20s mark)
Bassem Youssef's AlBernameg started airing again on TV and the first episode of this season featured one of the news anchor at LBC. (She appears at the 10m58s mark)
Jessica Azar from MTV also got featured the same way in one episode of the previous season.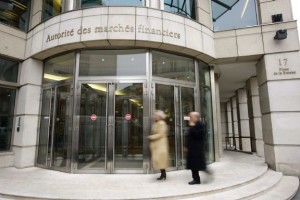 Joseph Raad, a Lebanese stock trader who now works in France, had the largest penalty in the history of France's market (€14m) imposed on him last week, after being accused of using inside information on the launch of a takeover of SNCF Geodis and making more than €6m in profit back in 2008!
Prior moving to France, Joseph was apparently responsible of the dealing room at Banque du Credit Libanais.
You can read more about the story on Al Jadeed and Compliance Alert.
Few thugs have been ruling this beautiful city for more than 5 or 6 years now, and I don't see it ending anytime soon until one party totally defeats the other. Yet they're almost equal in power, so it's more like getting stuck in an endless loop.
While contestants in the European versions of Star Academy take the liberty to appear nude in front of cameras sometimes, Star Academy Lebanon makes a fuss out of a guy's boner!
Filing this video under "sexual frustration".
@vipwoody akid fi a7la, hiblein swei2a 3al2anin bi 3aj2it seir!

Thursday, 12.05.13 07:12

@Arabear it took me 2 hours to reach home yesterday, and another 2 hours to go back to work this morning. Mkayyaf!!

Thursday, 12.05.13 07:10

"Leish fi a7la min libnein?"

Thursday, 12.05.13 07:07

Turned out there's a traffic jam at Ouzai, but the road is not blocked.

Wednesday, 12.04.13 16:09

How's the traffic in Ouzai? Is the road blocked there too?

Wednesday, 12.04.13 15:37
Follow @Plus961 (4706 followers)
Blogs I follow