About Rami
Author Archive | Rami
Hahah Loulou mish midtarra!!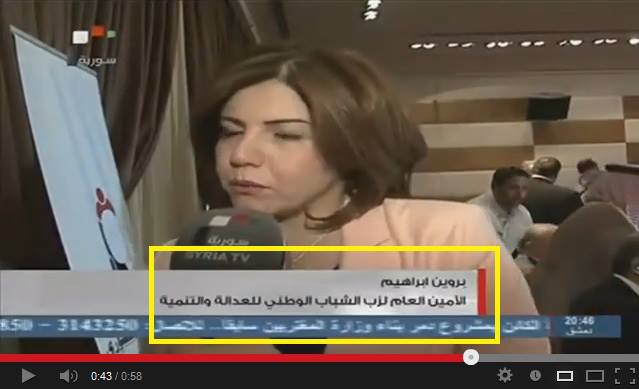 via @TrellaLB
It would be cool to see more people jumping from taller buildings!
via Blog Baladi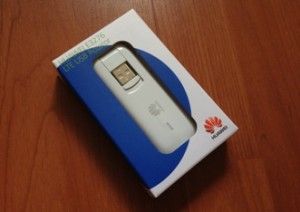 I was luckily among the people who were selected for the trial phase of the 4G network, so I got my dongle from Alfa yesterday and below are some random tests I performed today after I got my connection activated.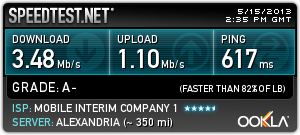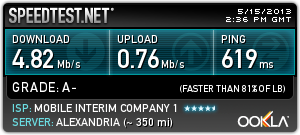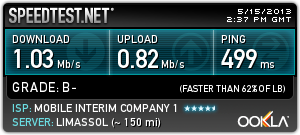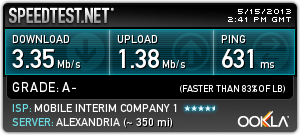 As you can notice the speeds and ping delay are less than what one would expect on a 4G network but that might be due to my location since my reception meter was half full, so I'll soon try to repeat the test from another place.
Note that Alfa 4G currently covers Beirut only and will slowly expand to other regions, same as what happened when 3G was launched.
Update:
I performed two additional tests near Tayouneh today and got the below speeds.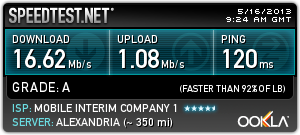 Make sure to read Habib Battah's story on how he got physically assaulted yesterday for trying to take photos of the ruins at District S construction site in Beirut downtown.
My chest and wrists still hurt from the arms of the men who tackled me, twisted my hands behind my back, and tried to rip my phone out of my hands this afternoon.

They were enraged because I refused to delete a photo of ancient ruins I shot on their construction site.

"Lock the door," one of the foreman said earlier today, and moments later the giant doors of the site were sealed. I was surrounded by 5 to 6 men looking at me menacingly–prepared it seemed–to do anything to shut me up.
Unfortunately he was told to just forget about it when he tried to report the incident to the police station, so I hope his post reaches some good people who can take action about it!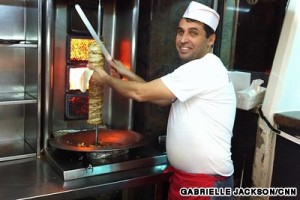 CNN chose Barbar among their favorite Kebab joints in the world for the chicken shawarma it offers, and they got it right as Barbar's shawarma is one of the best in town. Four other joints were chosen from Turkey, Israel, Greece, and Iran.
I once tasted the shawarma they do in Turkey at a famous place called Saray in Istanbul and thought it's pretty awesome. The spices they use are a bit different I guess, and they serve it on a bed of bread with tomato sauce on top and yogurt on the side. It beats the Lebanese shawarma anytime!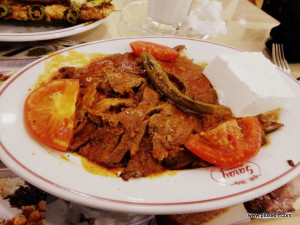 Also, one country I believe is missing from CNN's list is Syria, since they're known for their good kebab too. A good friend once took me to a quite old and famous restaurant called "Al-Siddiq" in an area called "Al-Qanawat" in Damascus, and its shawarma was really out of this world. The portion you get there is pretty generous with a pita bread on top, and also tastes much better than our Lebanese shawarma. If only the country is not at war now!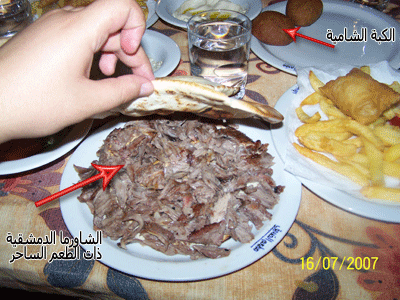 Photo via illaf.net
Beirut Night Life posted about an American company who's currently proposing a 150Km bridge connecting Dbayeh to Limassol to allow reaching Cyprus from Lebanon (or vice versa) within 80minutes. Using this bridge will be subject to paying a certain fee, and it will be owned by the American company for the 10 years.
Can you imagine how many things can go wrong if this projects gets approved?
No matter how this highway will be designed, Lebanese drivers will always manage to find a way to make a u-turn on it.
Some people will drive for like 20 minutes then park on the side, set their arguileh, and start grilling some meat, because you know, picnic by the sea!
Others will just use it to jump into the sea, because its sides appear to be higher than the sidewalk in Ain El Mraiseh.
After the 10 years pass by, the Lebanese side of the highway will always have potholes.
Zouzou Ebba and the gang will never know where this highway leads to, since they will just use the first few hundred meters of it for racing, then make a u-turn and go back to Dbayeh.
Shall I go on??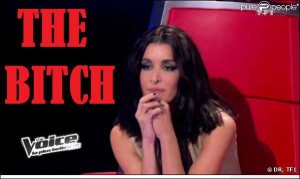 After making it to late stages in The Voice France, Anthony Touma was eliminated by his coach Jenifer even though he got 59.7% of the public vote, but Jenifer awarded him only 15 points out of 50 while his opponent Olympe got 35 points which was enough for him to qualify to the semi finals.
Anyway, wishing him luck signing with some famous producer now!
Photo via Elie
According to an article on Now Lebanon and another on Beirut Report, it seems like the post I wrote back in March on the new highway in Achrafieh connecting Hazmieh to Charles Helou is true, since the project has already been given a green light and works might start in a month or so.
And ever since the news was spread, "Save Beirut Heritage" has been opposing the project as it requires destroying 28 old buildings. But how true is that?
I mean let's assume each building has only 3 to 4 families living in it, then the government should currently be in the process of buying a minimum of 90 apartments in order to later destroy them and be able to go forward with the project. But 90 isn't a small number, that's 90 families who can easily coordinate a protest or at least appear on TV to oppose being evacuated from their apartments, which is not the case right now.
That means the number of buildings is either much lower than 28, and therefore a large chunk of the highway will be underground, or the government is offering a really large sum of money for the families and they're simply happy with it.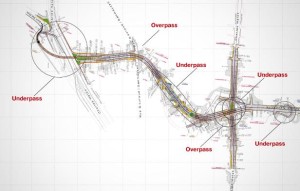 And let's be real for a moment, the highway might be seriously endangering Beirut's heritage, but old buildings in the areas of Achrafieh and Mar Mkhayel are rapidly disappearing anyway to make way for high rise towers! So are we over-reacting a little bit here..?
Anyway, I personally don't really see the need to connect Charles Helou with Hazmieh through a highway passing by Achrafieh, since there's already another highway connecting Hazmieh to Karantina which is pretty close to Charles Helou!
The below infographic was published yesterday by touch Lebanon showing the mobile OS breakdown on their network. Unsurprisingly, Android accounted for 50% of the devices, followed by Symbian and Apple iOS.
You can also check here a similar infographic published by Alfa a while ago.