About Rami
Author Archive | Rami
Uhh ok… and why exactly do you need a provocative video for that song?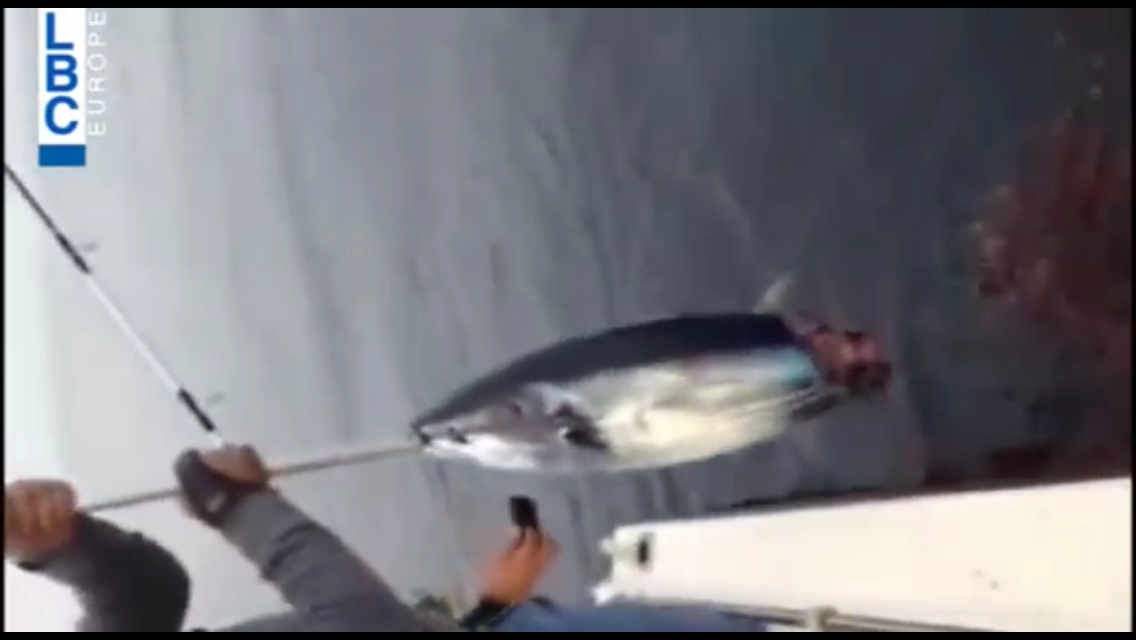 It's not the first time a shark is spotted off the shores, and it isn't like they are threatening anyone. Yet, fishermen insist on killing them for no reason at all…!
This shark was spotted 3Km into the sea and managed to escape from these guys.
I was checking some Oscar-related news today and noticed we got two submissions (but not yet shortlisted) for the awards. One for the movie "Ghadi" by George Khabbaz as the best foreign language film, and the other for Yasmine Hamdan's song "Hal", which was featured in the British-German movie "Only Lovers Left Alive", as the best original song.
I sure hope at least one of these two gets shortlisted, especially Yasmine Hamdan with that super sensual performance, but the competition is usually pretty fierce.
Does anybody know if any Lebanese artwork has ever been shortlisted for the Oscars?
This isn't the first time Tamanna grants a wish for a critically ill kid, and I've actually loved each and every video they've published so far, but this is the first time I get really moved by one of their videos. Not because of how good the whole thing was executed, but because I have a kid now and I know how awful it feels for parents when their children get sick, even if it was as simple as a stupid flu virus.
The job that Tamanna are doing is absolutely awesome for children suffering from life threatening illnesses. Parents will usually be ready to sacrifice everything in order to see their kids getting better, and Tamanna is going the extra mile for them by drawing a smile on these kids faces and fulfilling their wishes.
The video below is of Ghassan, a 5 year-old cancer survivor, who wished to star in an action packed movie.
Needless to say, Tamanna is one of the organizations that deserves to be donated to, and you can do so by going to their
donations page here
.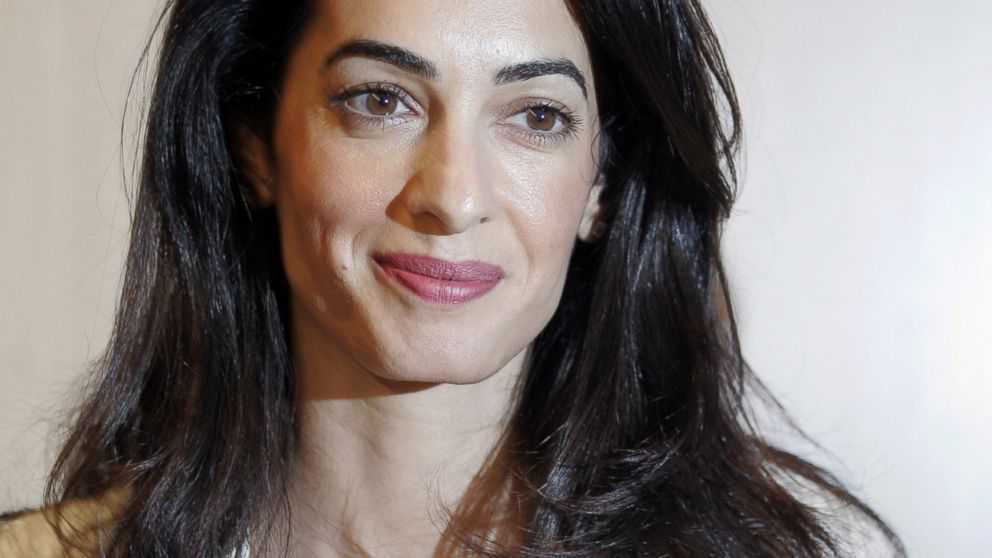 It's funny how Barbara Walters basically picked Amala Alamuddin for nothing related to her successful career but for rather marrying George Clooney which Walters referred to as one of the greatest achievements in human history!
Walters called the wedding perfect — from Amal's bespoke hat to the spectacular wedding dress designed by the late Oscar De La Renta.

With her marriage to Clooney, Walters says, Amal joins the ranks of Jackie Onassis, Princess Diana and Kate Middleton — everything she does, says or wears is officially… fascinating. Source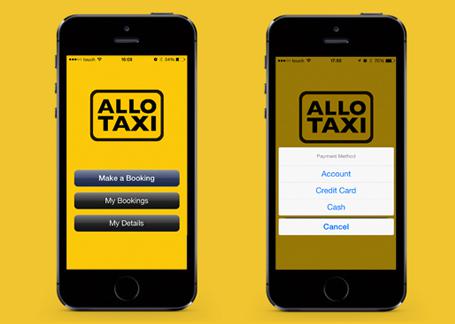 I've been using the Allo Taxi app for a while now and am really loving it. I actually used their rides several times before and was satisfied with their service, and the new app now makes the whole booking process much easier.
Now you may ask why am I writing about Allo Taxi instead of "being cool" and writing about Uber. Well, I've tried Uber twice and my main concern was their arrival time. Uber operates less cars and can therefore take a bit of time to reach your place, whereas Allo Taxi on the other hand are literally everywhere and seriously never took more than 10 minutes to reach my location. Moreover, unlike with other apps, Allo Taxi accepts cash instead on insisting to bill your credit card, so it's more convenient for people who don't have credit cards and those who prefer not to use it online.
Placing an order on Allo Taxi app is quite easy, you either enter your pick up place manually or let the GPS do it for you, then set the drop off location and get the tariff immediately calculated for you. You usually get a phone call from your driver asking for directions a couple of minutes after placing your order, and will eventually be billed once the trip is over.
In addition, in my opinion a major advantage that Allo Taxi has with the app is the ability to pre-order a ride. For instance, if you have an outing planned for the next day, you can book your ride ahead of time and never worry about it, which is not possible with Uber.
So there you go, next time you hear some bad news about Uber whether here in Lebanon or worldwide, you know you got yourself another much more reliable option!
The Allo Taxi app is available for both Android [Here] and iOS [Here].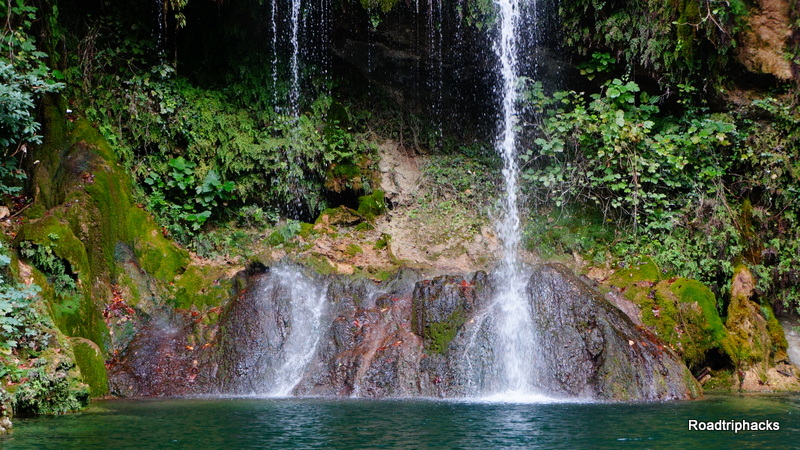 A couple friends of mine recently started a cool blog that I really recommend you start reading if you're into discovering new places in Lebanon and enjoying its nature.
The blog is called RoadTripHacks, and with every post, Rony and Sonia either introduce you to hidden gems around Lebanese regions that you maybe never thought of visiting (like Baakline and Ammiq), or make you see some regular places like Saoufar from a totally different perspective through the awesome photo sets accompanying each post. All while taking the time to tell you how to reach your destination and providing recommendations on eateries and must check places.
So next time you plan a roadtrip in Lebanon, make sure you check their blog for some ideas. And you can also stalk them on Facebook and twitter.
This is also an opportunity to let you know that Rony has already started contributing to the blog here and will be occasionally writing.
According to
tayyar.org
, this took place near Almaza brewery.
So Bahaa El Dine Hariri got married to a Saudi lady last week, and as expected, many TV stations had to report the news which was quite normal.
However, when it came to Al Jadeed, they introduced Bahaa El Dine in the most unprofessional way. While the man is a known billionaire and owns a property development and investment group, Al Jadeed decided that he's instead known for a silly statement he made during his most vulnerable moment, the funeral of his assassinated father!
I totally understand the TV station might be in disagreement with the Hariri's, but that was quite low of them…
Gandour's Unica is among my favorite chocolate wafer bars, so I was curious to try the new dark version ever since I started spotting billboards of it last week.
I picked it from a nearby mini market today and I found it to taste really good, in fact I now prefer it over the original Unica as I generally prefer dark chocolate over milk chocolate anytime.
Best of all, Unica Dark's price is exactly as the regular Unica, 500L.L for the big size, which keeps it among the cheapest snacks!