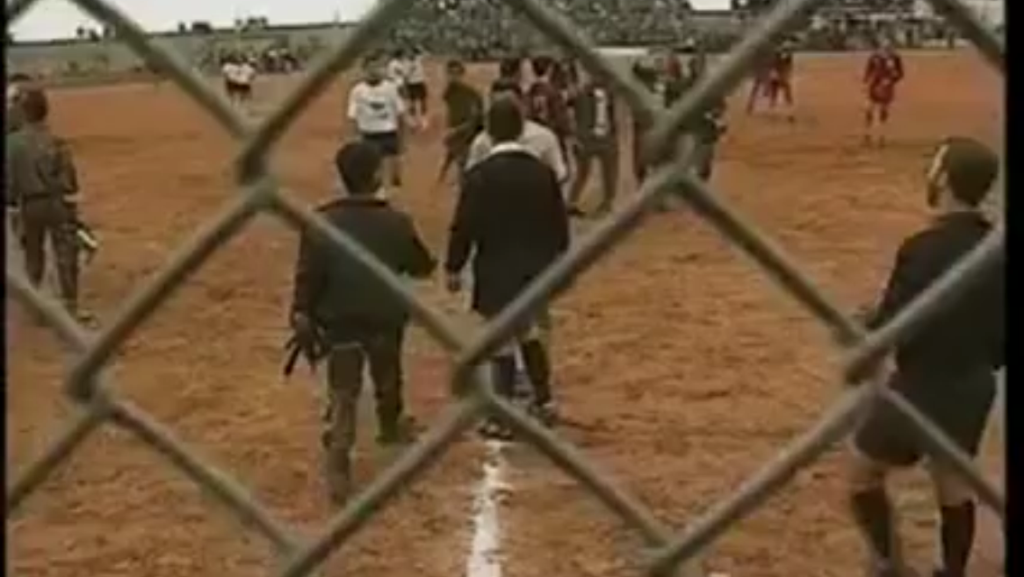 This is one blast from the past! Nejmeh Sporting Club page on Facebook posted a nostalgic video from the early ninties of a football match between Nejmeh and Ansar on the club stadium in Manara.
The video shows the stadium in bad shape with no grass and a funny way to level it since the game took place shortly after the civil war has ended, moreover due to the limited role of the Lebanese security forces at that time you will notice that the Syrian army was in charge of keeping order.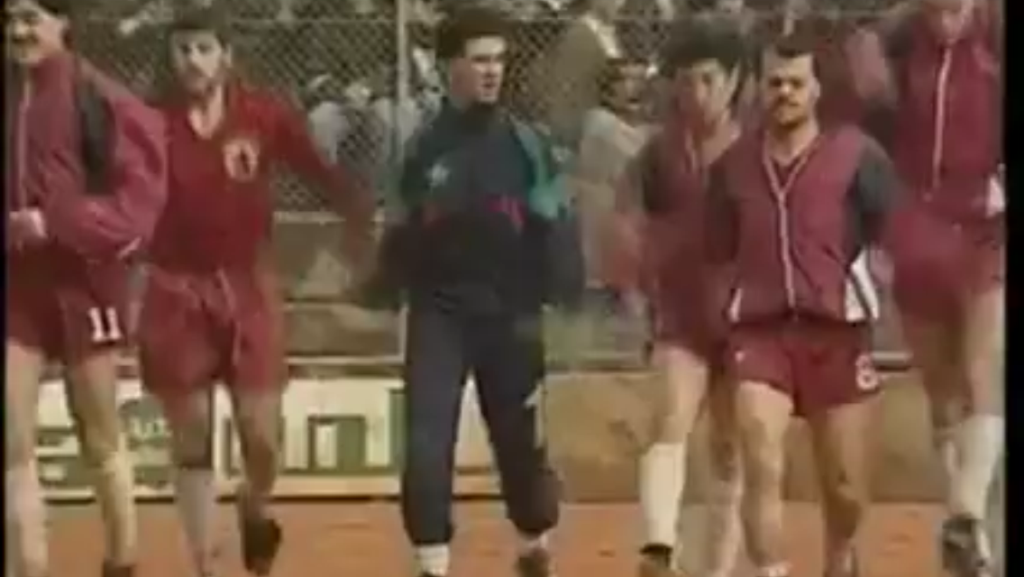 The fans' chantings sounded pretty amusing by the way and I wish the sport remained popular till our days since it really helped easing the struggle between the Sunna who in general used to cheer for Ansar and Shia who on the other hand cheered for Nejmeh. Back then there was really very little tension in the streets between the two sects and the implicit hatred towards each other used to be expressed in the stadiums only. Nowadays a simple disagreement between members of these sects threatens a new civil war. Time do change as they say…!
Anyway, make sure to watch the video as I'm sure it will bring you a lot of memories if you were born prior the mid eighties. Hussein Dokmak who joined Nejmeh in 1997 and later died in 2007 by the car bomb that targeted Walid Eido also appears in this video at the 1m10s mark, he's the kid on the left holding the Nejmeh flag.
If the video doesn't load then you can watch it here on Facebook.