About Rami
Author Archive | Rami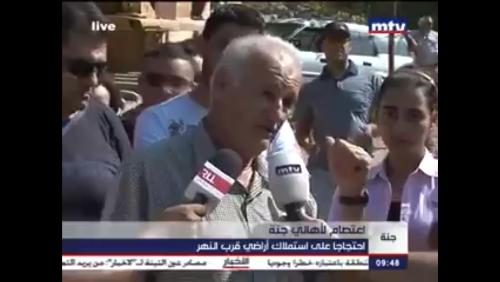 I really don't know much about the issue that got this man mad but he's just hilarious!!
Thanks Hani
Ice bucket challenge videos have been taking the internet by storm over the past weeks and it was only about time until Lebanese people start doing it. Not necessarily to raise awareness for amyotrophic lateral sclerosis (ALS) but mostly just for the fun of it!
Along with the individuals who participated in this viral campaign, celebrities and companies are now challenging each other! In the video below, Kasr El Helou (Abdul Rahman Hallab) are challenging Crepaway, Zaatar W Zeit, and Roadster Diner to do the same. And I guess it'll be quite fun to see those restaurants replying with similar videos.
On the other hand, Najwa Karam challenged Ragheb Alama, Ahlam, and Elissa to throw ice buckets on themselves too!
However, as much as I find these videos fun and effective at raising awareness for ALS, I also wish the Lebanese people would also put the same energy to raise much needed funds for local organizations here like the Lebanese Red Cross and the Children's Cancer Center of Lebanon.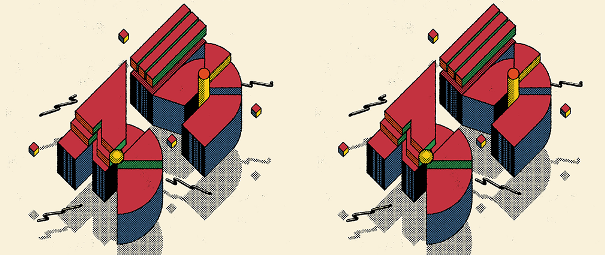 The MIT Technology Review recently released their list of 35 Innovators under 35, which is an annual lineup that highlights young professional who are reshaping the way their respective fields think with their research.
The awesome thing about it this year is that it featured two innovators from Lebanon! The first is Fadel Adib from Tripoli who invented a way to track people moving around in other rooms using WiFi.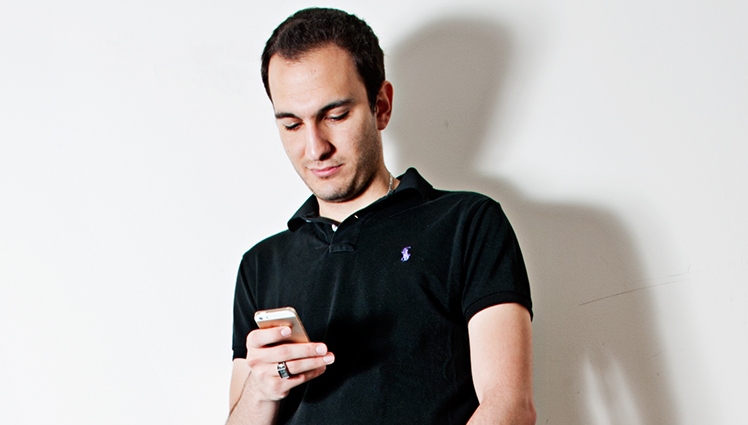 "I was born in Tripoli, Lebanon, in 1989. At the time, there was much political violence. The Lebanese civil war ended a year later. Unfortunately, the postwar stability did not last long. When I went to the American University of Beirut, I remember we used to have assassinations or bombings almost every week. When I came to MIT as a PhD student in the Computer Science and Artificial Intelligence Lab, the first thing that shocked me was that I could focus all the time on research.

"In one of our projects, we were just making our Wi-Fi faster by maximizing throughput between nodes. Every once in a while, the system would get messed up, and we would stop getting good results. We realized that there was some person walking in the hallway, and that person's walking was basically changing the channel.

"If I shine a wireless signal at the wall, a huge amount of this signal is going to reflect off the wall. A tiny part of that signal will traverse the wall, reflect off anything that's behind it, and then come back. We realized that we can sense motion using these wireless signals, and that's how we started working on seeing through walls.

"You can track people as they move. You can monitor multiple people's heart rates and breathing. Retail stores that want to understand how people are moving in their stores can track when a person reaches out for a product, looks at it, and puts it back. The police could track if there's a person behind a wall. One of the applications we're thinking of: can you monitor the heart rate of a fetus in the mother's womb without touching the body in any way?

"When I went home to Lebanon and I was talking to my grandmother about it, she was like, 'So, for example, can I put it over here in my living room, and if I fall in the bedroom or in the bathroom, it's going to going to detect my fall and send an SMS to one of my children? Please, make this a product and put it here."
And the second is Lebanese Canadian Ayah Bdeir who graduated from AUB and started littleBits, an open source library of modular electronics that snap together with magnets.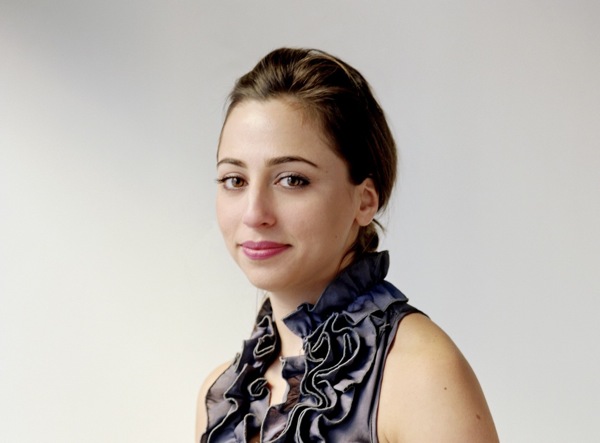 Growing up in Beirut, Ayah Bdeir was taught that art and engineering occupied separate realms. "In Lebanon, as in most of the world, there is little blurring of the boundaries between the professions: doctor, teacher, scientist, and designer exist in separate silos," she says. The company she founded in 2011, called LittleBits Electronics, goes against that idea by making technology accessible across all disciplines and ages. It sells a library of modular electronic units that can be easily connected for projects as diverse as a sound machine, a night light, or a lifelike robotic hand.

LittleBits makes roughly 50 different modules, which cost up to $40 each or come in kits of $99 and up. Each module is a thin rectangle measuring between one and four inches in length and containing complex hidden circuitry. Blue modules provide power. Pink ones allow for inputs, like switches, microphones, and motion sensors. Green ones are for outputs like lights, motors, and speakers. Orange ones provide wires or logic functions. Bdeir designed all the modules so they fit together magnetically, ensuring that users join circuits correctly.

Her New York–based company has sold hundreds of thousands of units in about 80 countries, and Bdeir takes pride in the fact that the product appeals to girls and boys, children and adults, designers and engineers. "A screwdriver is a screwdriver for everybody," she says. "It doesn't matter who you are or how you use it. Every person will find what they want."
You can check the complete list of innovators here. In the previous years, people who made it really big like the founders of Google and Facebook were featured on it.]
Update:
Thanks to Haya for bringing up to my attention that there's a third Lebanese on the list. It's Rand Hindi the founder of Snips, a firm that is specialized in predictive technologies. I apologize for missing him!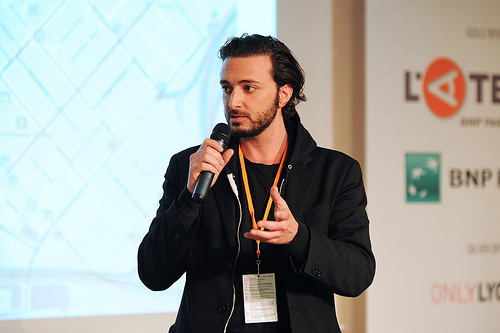 Rand Hindi once put on more than 70 pounds just to see if data could help him take the weight off. He tracked every aspect of his life—what he ate and drank, how long he slept—and fed the results into software that determined which behaviors were bad for him. Sure enough, after heeding the software's advice, he lost the weight.

Now what Hindi wants to reduce is the "friction" of urban life. In 2012 he founded a Paris-based company called Snips, which analyzes data in hopes of making city living more efficient. For example, Snips partnered with France's national railway to create an app that predicts up to three days in advance how crowded different trains will be. By mining such sources as weather information, historical passenger counts, and real-time check-ins from users of the app, it can advise people to stay away from particular stations or guide them to trains with more seats available. Now Snips is developing ways to use an urbanite's context—location, weather, interests—and deliver useful information before he or she even asks for it.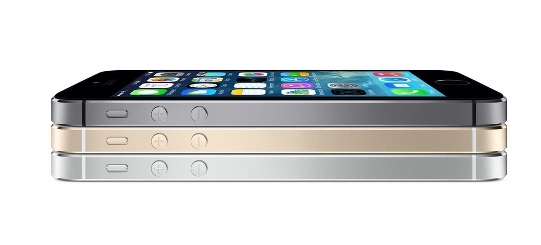 If you have been following smartphone prices in Lebanon over the past couple of weeks then you might have noticed the weird increase on all handsets.
For some unknown reason, prices have increased by around 10% in the latest price list published by Amhaz (Stars Communications) and are now similar to the prices during the period when the government cracked down on smugglers by requiring IMEI registration. The table below shows the difference between the prices on August 6th and 18th for some selected devices.

I'm not sure whether this has anything to do to with the U.S. sanctions Amhaz was hit by a while ago or it is actually due to some extra control exercised by the Lebanese government on smugglers to make them pay the due taxes, but it's definitely weird since nothing about this matter was mentioned in the media.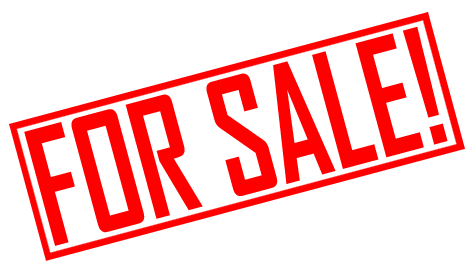 A friend of mine was looking to buy a used car through Lebanese classifieds websites like Al Waseet and Bey3. Among several cars he was interested in, two were selling for a very attractive price, so he eventually started messaging their owners until he learned that they live outside Lebanon and were asking for the whole money or a down payment to be transferred through Western Union!
These people were claiming to have bought their cars while they were working in Lebanon and now that they're back to their home countries, the cars are now up for sale.
Needless to say, their stories sounded fishy especially that once you make a Western Union transfer you can never guarantee that you will get anything in return.
So be careful if you ever came across one of these ads that sound too good to be true. For example, the $6000 car that was being discussed in the second message was actually supposed to be a 1966 Ford Mustang.
Hello

I am a private seller and i am located in Preston, UK. I bought this car while I was working in Lebanon, now I`m back to UK and I want to sell it. The car it is registered in Lebanon. The car is in perfect condition and it has never been involved in an accident.The paint on this car is in excellent condition and it is original from front to back there is no collision damage present on this car. This car's transmission shifts like it just left the factory. If you decide to buy my vehicle I can arrange the delivery to your country and a 5 days inspection period. I would like to inform you that we will use an International Shipping Company for insurance. In United Kingdom this shipping company is very popular and trust worthy.

Let me know if you agree and I will provide you all details regarding shipment and payment.

Waiting for your answer!

Best regards!
The last price for the car is 6000 USD!!
The car is now in a garage! If you agree with the price I could come to make the sale next days, but I need to be sure that you have the money for the car! I have already fly to Lebanon for not serious people like i said you and I really don't want to do it again!

To prove me that you have the money please go to a Western Union and make a transfer of 6.000 to your wife, father or any person that you want and at the receiver country put Greece! After you make the transfer please send me the scanned paper and I will check if everything is real! You do not have to worry, nobody can take the money! I just want to check if you are real and have the money! I do not want to lose another money for planes and also leave from work for nothing!!

If is all ok I will buy a plane ticket and come to Lebanon, make the papers and the car is yours! When I arrive you take the money back from Western Union and give them cash to me! Or you can send the receiver on my name and I collect them from Greece when I return!

Please ask me if you have any misunderstandings!

Please e-mail me as soon as possible! If you want give me your address and I will find on internet a close Western Union office!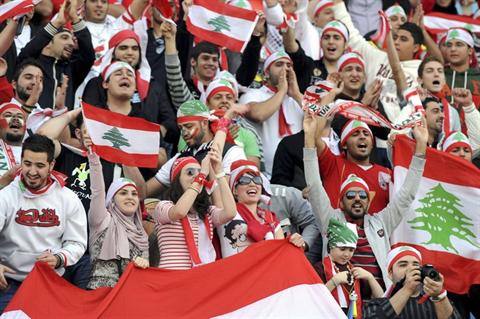 Too bad for us, the much anticipated football game between the Brazilian Olympic team and the Lebanese national team might get called off due to the crisis in Arsal earlier this month!
According to this article in Al-Akhbar today, the Brazilian Football Confederation is now considering moving their training camp to Qatar to guarantee the safety of their players away from the security incidents here in Lebanon.
The friendly game will still take place though even if the Brazilians insisted on going to Doha but will be postponed till September 6th instead of September 4th.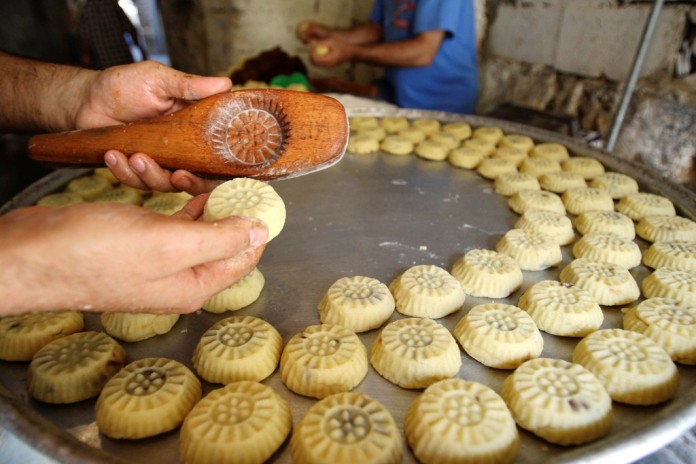 How awesome it is when Sunni and Shia observe Eid E-Fitr on two different days? While Dar El Fatwa announced a while ago that tomorrow is the first day of Eid, The Higher Shiite Islamic Council observed it on Tuesday instead, and now we get to enjoy a three day holiday around the country instead of two!
Anyway, happy Fitr to your and your families, and take it easy on the ma'amoul!
photo via The Washington Post
Saint Hoax is a Beirut based activist who was best known for the series of posters that went viral a while ago, showing Disney princesses being forcefully kissed by their fathers to raise awareness at statistics around rape and incest.
Below are his latest posters showing his take on the ongoing war on Gaza nowadays. You can't but respect his spot on work!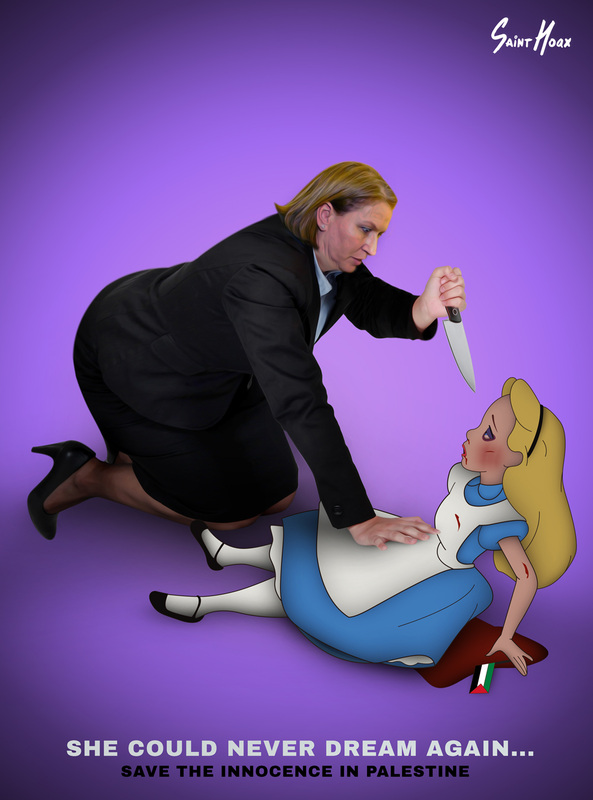 You can stay up to date with Saint Hoax's work by following him on Facebook and Twitter.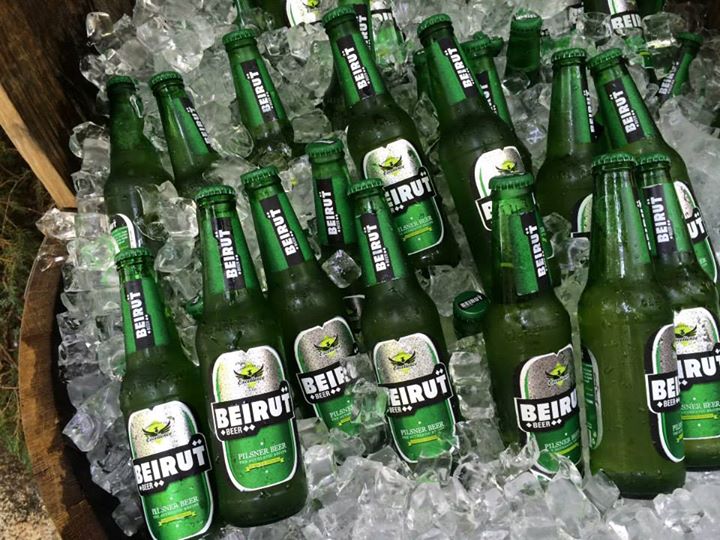 Looks like the spirits industry is one of the hot investments in the country right now as we keep hearing about both entrepreneurs and big companies releasing new alcoholic beverages. Over the past few years 961 beer was launched and several wineries were established in Bekaa and the north, and earlier this year we got J2 Vodka (Polish made with Lebanese water) while Almaza kept on updating their offering with both Almaza light and Almaza lemon.
And just today, I was browsing Massabki's page on Facebook when I was surprised to learn that Kassatly Chtaura are also launching a new beer in Lebanon called "Beirut Beer", which is going to be produced in the Bekaa valey and will be available in supermarkets over the coming few days.
I also managed to find the below two ads for it on YouTube and they seemed a bit similar to Buzz's ads (another product of Kassatly).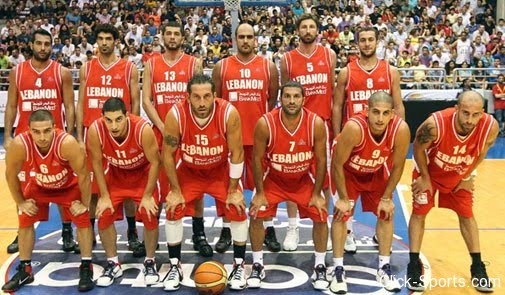 It really sucks to see Lebanese basketball suffering once more after the Lebanese Basketball Federation decided last week to cancel participating in 2014 Jones Cup in Taipei because they're unable to cover the participation costs .
The Lebanese Basketball Federation confirmed Thursday that the men's national team will not take part in the Jones Cup tournament which was due to take place Aug. 9-17.

The federation had initially requested a wildcard invitation to take part last month which was granted by the Taiwanese federation, before they decided to withdraw due to financial difficulties and absence of key players.

"The men's national team is really in danger," head coach Ghassan Sarkis said. "While our Asian counterparts are preparing seriously and playing right in China [ FIBA ASIA Cup], we are at home and can't decide whether to take part or not.

"In addition, the financial aspect has been a huge barrier in front of us. As long as we are not solving it, there will be no national team and this is the federation's duty to do it."

"I want to thank the players for accepting to go even without pocket money, some of them even offered to pay for their flight ticket." Source
Recent Comments
Categories