About Rami
Author Archive | Rami
Don't underestimate what Abou Talal and his investigation team can do!

15 New links for this round.
See you next week!
It probably took them a LOT of time, but the people behind OntorNet have succeeded to upload the first video of a long series to come.
I personally expect the series to be soon mentioned on some local news station.
Have you seen the latest billboard by Total Lebanon?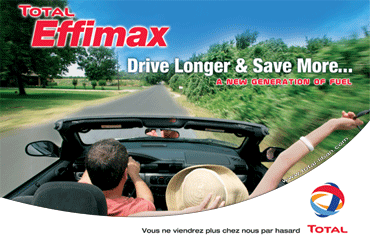 They claim their new Effimax fuel has additives that reduce fuel consumption and extend the life of a car's engine. With the current price we're paying for fuel here, I definitely want to drive more for the same amount I'm paying, and I hope this is not false advertising!
As compared to regular 95 and 98 octane fuels, TOTAL Effimax stands out by its unique proprieties and benefits:

TOTAL Effimax reduces costs
Thanks to its components the TOTAL formula improves combustion properties of fuels and gives them better performance. TOTAL Effimax reduces the fuel consumption and maintenance costs of the vehicle.
Via Zawya
Bonheur du pain is located in Verdun's main street right next to Leila. Their breakfast menu is basically very close to what Paul offers but at a less price.
The cheese omelet I had was very good, but if there's one thing I could improve it would have been their croissant, which are really not bad, but you usually expect pastries to taste no less than excellent at places like Bonheur du Pain.
My overall experience there was good even though their staff were acting clumsy… which is probably because my visit was shortly after their opening…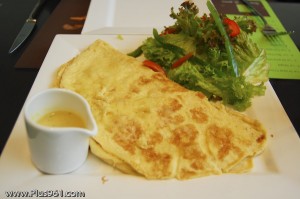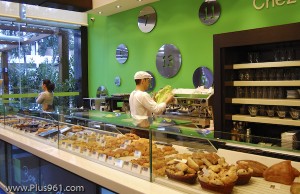 There's no smoke without fire.
And Samer Karam's story today on Blogging Beirut comes to increase our doubts about the real intentions behind Cedarcom's "Lebanese Want Fast Internet" page on Facebook that so far succeeded to gather more than 27,000 supporters.
What drives an ISP to suddenly make such page and call for fast internet to become a "right" for every Lebanese citizen? And since when Lebanese telecom companies care about customers? Or do they suddenly felt they should be more socially responsible?
Anyway, if you want to rally behind really transparent people demanding for better internet in Lebanon, make sure to join Ontornet page and Flip The Switch group on Facebook.
Adonis is a collaboration between six Lebanese musicians with a very diverse and eclectic baggage of musical influences.
The band got together in summer 2010, and has been ever since experimenting with language and music, composing and recording, in a constant search for an authentic sound that would highly appeal to the local popular culture, and yet maintain its artistic integrity and vision.
We definitely need more of these bands, and less of Mohamad Iskandar and Najwa Karam!
You can connect with Adonis and listen to more of their music through their Facebook fan page.
Via BlogBaladi.com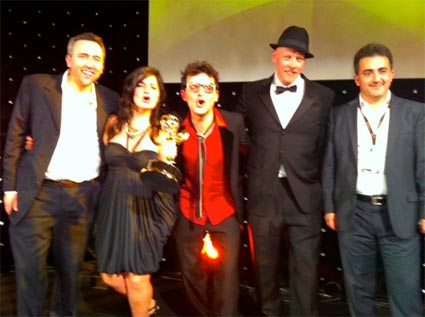 I just found out Shankaboot won an Emmy last night at the International Emmy Awards held in Cannes. It's the first Emmy win for Lebanon and one that I think is well deserved. [Link]

In case you don't know what Shankaboot is click [Here]

I personally liked the one performed by the Beirut Duty Free more. I salute the efforts made by the organizers for Nokia's flash mob, but I would have preferred it to be more natural. It's not like I'm an expert in making viral videos and stuff, but there's really no need to perform sophisticated dances, keep it simple like the Dabke in the airport, and allow people to join instead of stressing on the security guards to keep them away of the dancers.
It's the season for green almonds! Don't you love Spring for all the fruits it brings?
I find it strange that green almonds are popular in the middle east only (at least that's what Wikipedia says), the rest of the world seems to be missing a lot.
If you're a foreigner who happens to be in Lebanon at this time of year, make sure to snack on some of these after adding a little salt. There's no need to crack the fruit and eat what's inside, you just eat the whole thing since green almonds are picked when the outside part is still crunchy, and they usually have a tangy flavor.