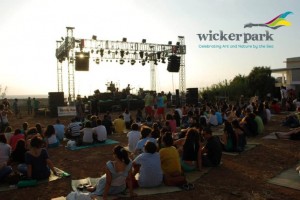 We've got no more sea urchins in our sea, and a group of people decided to do something about it, those are the Wickerpark Festival team.
The first edition of Wickerpark Festival was held last year and was dedicated to raise to raise fund for replanting of trees in collaboration with the ministry of environment. This year, the festival is focusing on repopulating Sea Urchins by working again with the ministry of environment as well as the Marine Biology Center in Batroun, to repopulate urchins in safe waters before releasing them into the sea.
The festival itself will take place in an open-air venue in Batroun right by the sea, and will be held on June 29th & June 30th.
June 29th will include short-film screenings, ecological fairs, artist exhibitions as well as a series of small acoustic sets, while June 30th will include the Music Festival, with the following artists set to perform:
Karl Mattar
Sae Lis
Who Killed Bruce Lee
The Flying Circus
Zeid & The Wings
The Beirut Groove Collective
So here's your chance to go have fun, listen to some good music, and give back to mother nature while at it!
Unfortunately I still have no idea about the tickets price and where can you get them from, but I'll be updating the post once I get some additional info.
Update:
Tickets will be available for sale at Librairie Antoine outlets for $30, and will allow you to attend both of the first and second day of the festival.