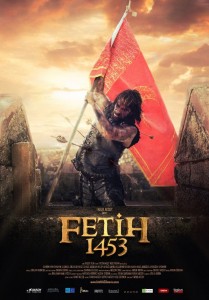 The Turkish movie "Fetih 1453" just joined the list of banned movie in Lebanon today. According to this article in Lebanon Debate, it seems like the General Security took the decision today following the protests that accused the movie of being disrespectful to Christians earlier.
To make sure, I checked Cyberia's movie guide and didn't find Fetih 1453 listed among the currently showing movies anymore.
Still, I believe the ban is useless since it was shown in Turkey in the beginning of 2012 and it's currently widely available for download on the internet.