I decided to try Chez Maguy restaurant in Batroun after reading about it on several website claiming it serves some of the best sea food in the region.
The place is quite nice, it's actually a small house (or a shack maybe) that was turned into a restaurant having a cool view over the sea since it's located right on the coast.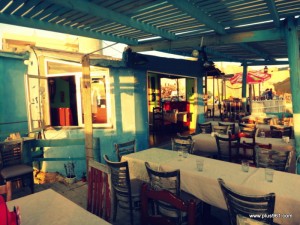 During winter, I was told Maguy usually serves guests in her dining room, while in summer season you get to sit on the beautiful terrace by sea, but be aware of the mosquitoes when you're outside, as they can really eat you alive!
Unfortunately the food was not as good as the restaurant's setting. We were 4 people and among the order we made was 1Kg of mallifa, and below is the plate that we got, which is barely enough for one person! Anway, overall the food tasted quite average compared to other seafood restaurants, unlike what some articles on the internet claim.
We had another kilogram of fish with a couple of appetizers and drinks and our bill came to $120.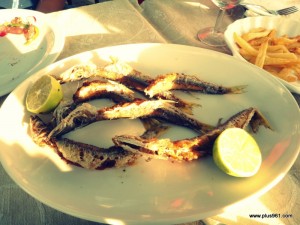 I don't know how to provide you with direction to the place, but if you're planning to go there just ask about Chez Maguy when you reach Batroun as everyone there knows where she's located!
P.S: I know the review is missing a photo of Maguy, which is plain stupid from me!