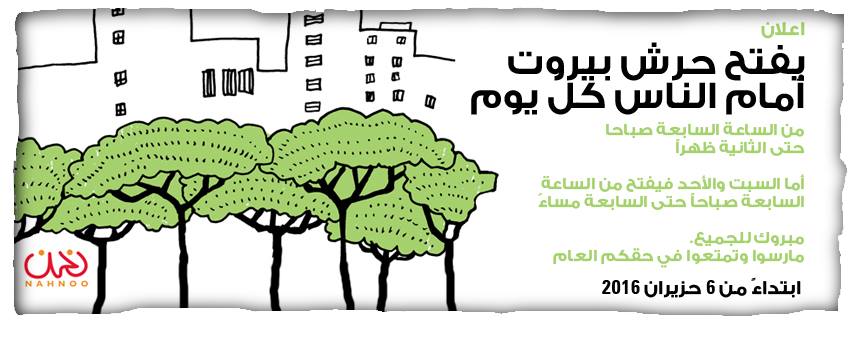 Following the opening of Horsh Beirut to the public for once per week last year, Nahnoo announced last night on Facebook that a decision was taken for the pine park to be open to the public all weekdays as of June 6th 2016.
I'm not sure whether it was the governor of Beirut Ziad Chbib or the municipality who authorized it, but it's definitely a much needed step to let people enjoy this beautiful green space. I just hope the municipality will allocate enough and adequate personnel to ensure the cleanliness and security of Horsh Beirut, otherwise I'm pretty sure it won't take long until people ruin it.
Horsh Beirut will be open from 7AM till 2PM on weekdays, and from 7AM till 7PM on weekends.