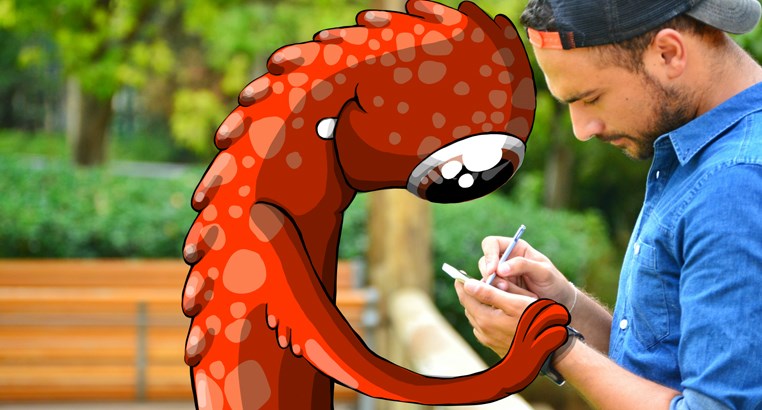 Georgio Bassil is a Lebanese architect and Snapchatter, going by the name @georgio.copter, who's known for drawing cool monsters into his everyday Snapchat stories. At the end of 2016 he internationally rose to fame after winning The Snapchat Artist of The Year at the Ghosties Awards (a ceremony honoring the world's most talented users).
I've personally been following Georgio for a while now and have always found his snaps to be vivid  with those "Copter Monsters" looking creepy yet entertaining at the same time!
Fast forward to 2018, Georgio got an opportunity to once again make it big after getting nominated for a Shorty Award under the "The Snapchatter of The Year" category, and you can help him win by voting here.
The Shorty Awards (aka Shortys) is an annual award event honoring the best content creators across social networks, and I believe this is the first time a Lebanese gets nominated. Voting ends on on February 22nd with the ceremony event set for April 15th in New York.
Best of luck to you Georgio!