If you're bored already of the traditional party venues in Beirut, here's your chance now to dance the night away on the triple-decker boat "Beirut Party Cruise".

One of the boat's parties is happening on July 14th, and its organizers were generous enough to offer 2 regular tickets to one lucky reader of the blog, all you have to do is leave a comment on this post to enter the draw, and I'll be randomly choosing the winner on Friday night (Just make sure to use a valid e-mail address).
For more about the party and the featured DJs you may check this Facebook event.
Regular tickets are selling for $65 with open bar, while VIP are selling for $85 with open premium bar, and they're available  through Time Out Tickets at Cash United Booths in ABC & City Mall.
Update: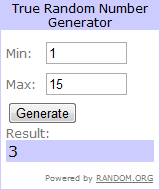 Comment #3, Marie, You've got mail! 🙂