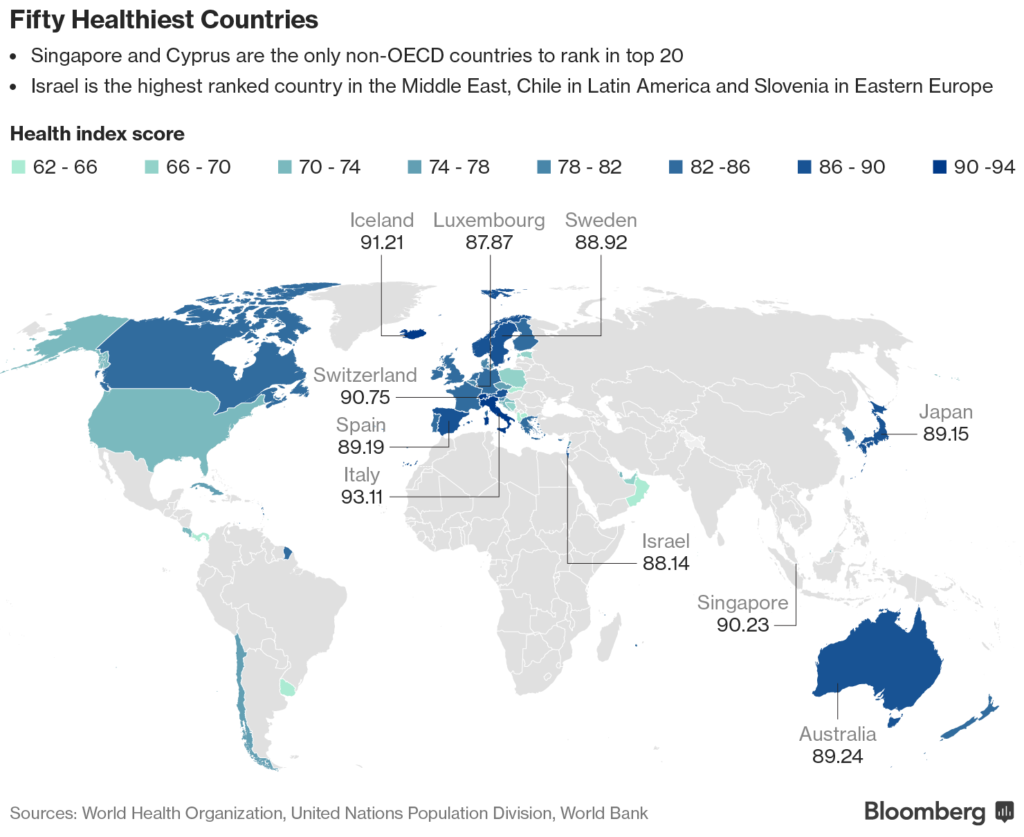 Lebanon was ranked the healthiest Arab country according to the Bloomberg 2017 Global Health index last month. Among 163 countries included in Bloomberg's study Lebanon came in at 32 ahead of Qatar (36), Bahrain (40), UAE (43) and Oman (48). The study was based on several criteria such as  life expectancy at birth, causes of death, availability of clean water, and existing health risks.
Some articles are attributing the result to our Mediterranean cuisine which doesn't relatively rely much on animal fat as much as other Arab cuisines do. A lot of our traditional food requires the use of vegetables, olive oil and other healthy ingredients, on the other hand you see other Arabs depending more on rice cooked in mmargarine with beef or lamb meat in varied ways.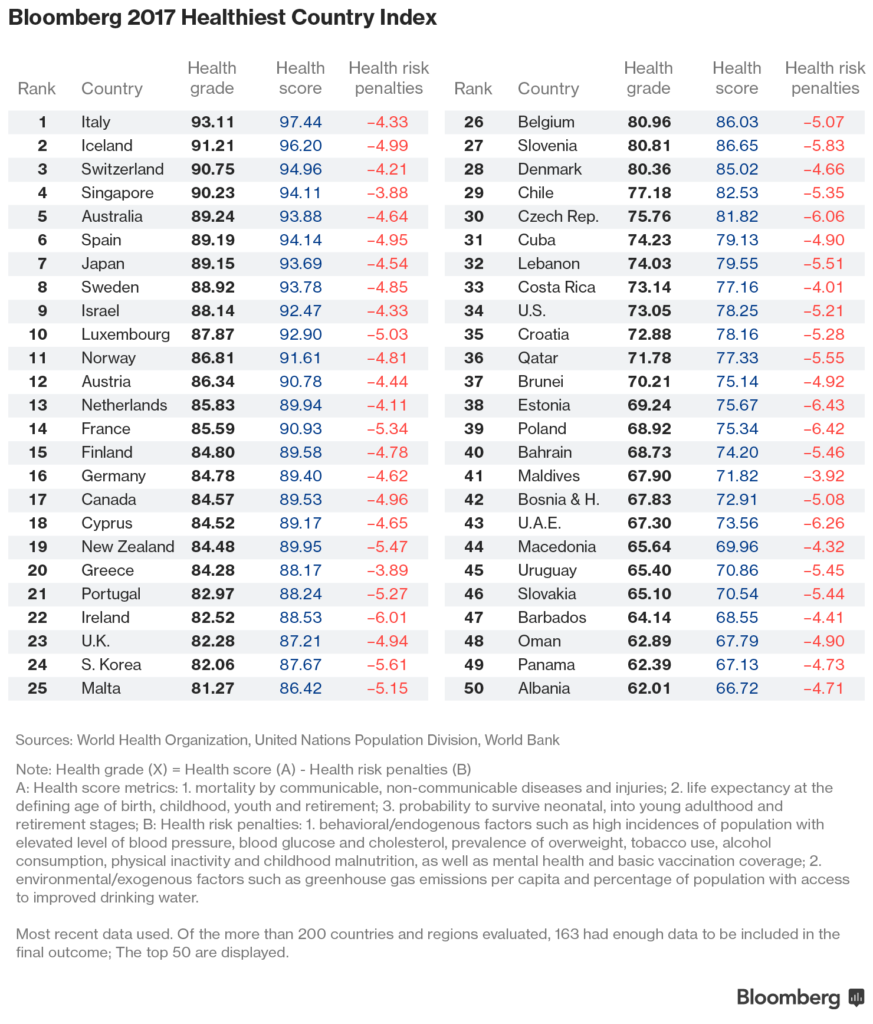 However, what I believe the study should have also taken into consideration is healthcare accessibility for senior citizens. Lebanon scores pretty bad in this field since people automatically lose their social security coverage once they retire at 64, time they eventually need healthcare services the most! I personally pay a hefty amount every year for a private insurance company in order to keep my parents medically covered, and I still had to fight with the admission office at one of the hospitals in Beirut because they were refusing to let my father in when he got sick last year. But yes, we are still ranked 1st!