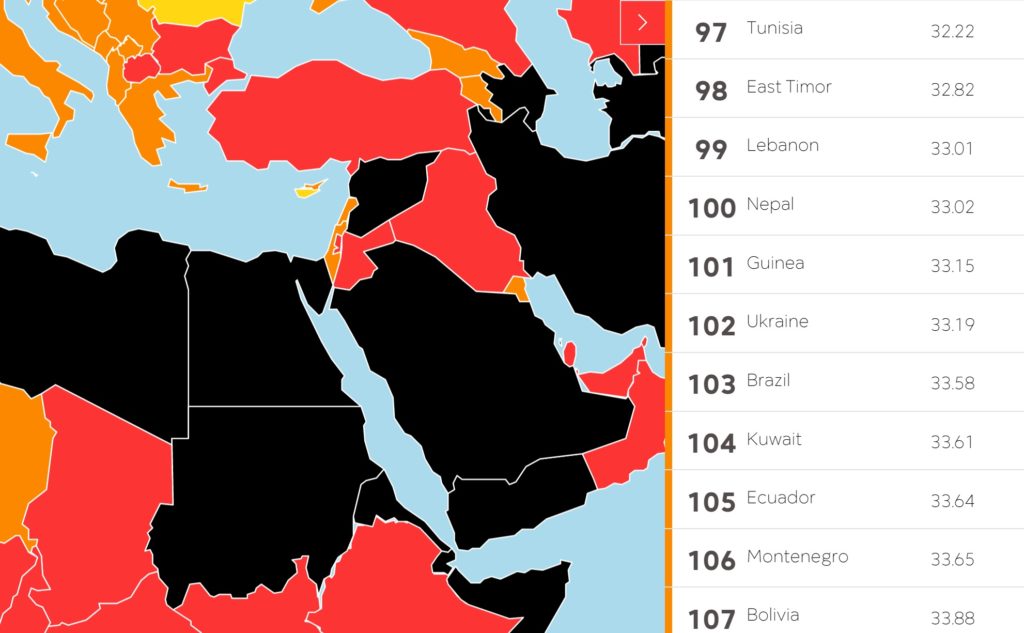 Reporters without borders issued their yearly World Press Freedom Index and Lebanon came in the 99th place among 180 countries (dropping 1 spot since last year) and in the 2nd place among the Arab countries behind Tunsia.
Here's what they had to say about the state of press in Lebanon:
Lebanon's media are outspoken but also extremely politicized and polarized. Its newspapers, radio stations, and TV channels serve as the mouthpieces of political parties or businessmen. Lebanon's criminal code regards defamation and the dissemination of false information as offenses. Journalists who are prosecuted and convicted by a "print media court" are usually fined, but a prison sentence is still legally possible. Bloggers and online journalists may receive summonses from the "bureau for combatting cyber-crimes" if something they have posted on a social network elicits a complaint from a private party.
Morevoer, below is a list of some Arab countries compared to us:
97 – Tunisia
99 – Lebanon
104 – Kuwait
119 – UAE
123 – Qatar
126 – Oman
138 – Jordan
158 – Iraq
161 – Egypt
164 – Bahrain
165 – Iran
166 – Yemen
168 – Saudi Arabia
177 – Syria
The country with the freest media turned to be Norway, followed by Sweden, Finland and Denmark, while North Korea came at the bottom of the ranking.