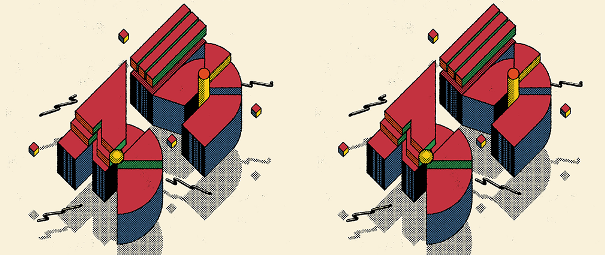 The MIT Technology Review recently released their list of 35 Innovators under 35, which is an annual lineup that highlights young professional who are reshaping the way their respective fields think with their research.
The awesome thing about it this year is that it featured two innovators from Lebanon! The first is Fadel Adib from Tripoli who invented a way to track people moving around in other rooms using WiFi.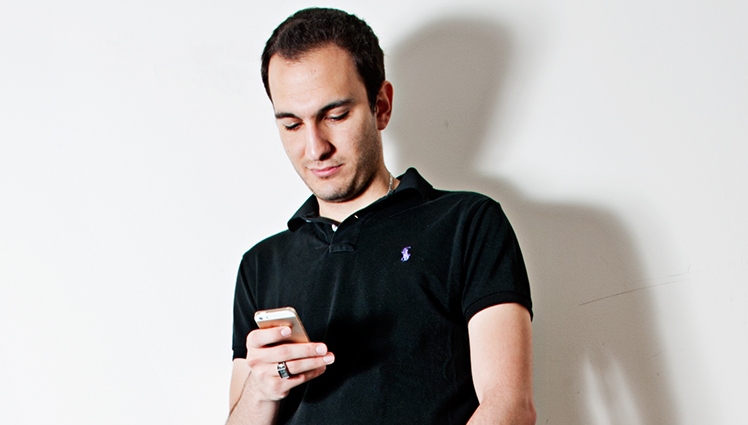 "I was born in Tripoli, Lebanon, in 1989. At the time, there was much political violence. The Lebanese civil war ended a year later. Unfortunately, the postwar stability did not last long. When I went to the American University of Beirut, I remember we used to have assassinations or bombings almost every week. When I came to MIT as a PhD student in the Computer Science and Artificial Intelligence Lab, the first thing that shocked me was that I could focus all the time on research.

"In one of our projects, we were just making our Wi-Fi faster by maximizing throughput between nodes. Every once in a while, the system would get messed up, and we would stop getting good results. We realized that there was some person walking in the hallway, and that person's walking was basically changing the channel.

"If I shine a wireless signal at the wall, a huge amount of this signal is going to reflect off the wall. A tiny part of that signal will traverse the wall, reflect off anything that's behind it, and then come back. We realized that we can sense motion using these wireless signals, and that's how we started working on seeing through walls.

"You can track people as they move. You can monitor multiple people's heart rates and breathing. Retail stores that want to understand how people are moving in their stores can track when a person reaches out for a product, looks at it, and puts it back. The police could track if there's a person behind a wall. One of the applications we're thinking of: can you monitor the heart rate of a fetus in the mother's womb without touching the body in any way?

"When I went home to Lebanon and I was talking to my grandmother about it, she was like, 'So, for example, can I put it over here in my living room, and if I fall in the bedroom or in the bathroom, it's going to going to detect my fall and send an SMS to one of my children? Please, make this a product and put it here."
And the second is Lebanese Canadian Ayah Bdeir who graduated from AUB and started littleBits, an open source library of modular electronics that snap together with magnets.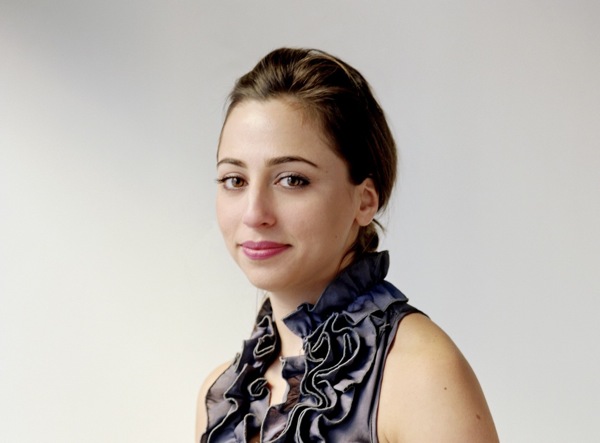 Growing up in Beirut, Ayah Bdeir was taught that art and engineering occupied separate realms. "In Lebanon, as in most of the world, there is little blurring of the boundaries between the professions: doctor, teacher, scientist, and designer exist in separate silos," she says. The company she founded in 2011, called LittleBits Electronics, goes against that idea by making technology accessible across all disciplines and ages. It sells a library of modular electronic units that can be easily connected for projects as diverse as a sound machine, a night light, or a lifelike robotic hand.

LittleBits makes roughly 50 different modules, which cost up to $40 each or come in kits of $99 and up. Each module is a thin rectangle measuring between one and four inches in length and containing complex hidden circuitry. Blue modules provide power. Pink ones allow for inputs, like switches, microphones, and motion sensors. Green ones are for outputs like lights, motors, and speakers. Orange ones provide wires or logic functions. Bdeir designed all the modules so they fit together magnetically, ensuring that users join circuits correctly.

Her New York–based company has sold hundreds of thousands of units in about 80 countries, and Bdeir takes pride in the fact that the product appeals to girls and boys, children and adults, designers and engineers. "A screwdriver is a screwdriver for everybody," she says. "It doesn't matter who you are or how you use it. Every person will find what they want."
You can check the complete list of innovators here. In the previous years, people who made it really big like the founders of Google and Facebook were featured on it.]
Update:
Thanks to Haya for bringing up to my attention that there's a third Lebanese on the list. It's Rand Hindi the founder of Snips, a firm that is specialized in predictive technologies. I apologize for missing him!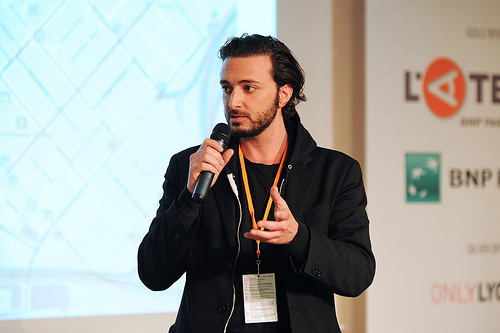 Rand Hindi once put on more than 70 pounds just to see if data could help him take the weight off. He tracked every aspect of his life—what he ate and drank, how long he slept—and fed the results into software that determined which behaviors were bad for him. Sure enough, after heeding the software's advice, he lost the weight.

Now what Hindi wants to reduce is the "friction" of urban life. In 2012 he founded a Paris-based company called Snips, which analyzes data in hopes of making city living more efficient. For example, Snips partnered with France's national railway to create an app that predicts up to three days in advance how crowded different trains will be. By mining such sources as weather information, historical passenger counts, and real-time check-ins from users of the app, it can advise people to stay away from particular stations or guide them to trains with more seats available. Now Snips is developing ways to use an urbanite's context—location, weather, interests—and deliver useful information before he or she even asks for it.