I've heard of "the Armenian lady" who makes great Lahme Baajin at Zokak El Blat since ever, but I never bothered checking her bakery out until last weekend and finally knew what was I missing, a lot!
People probably call her "the Armenian lady" because there isn't lot of Armenian shops in western Beirut, while her bakery is in fact called "Ichkhanian" (by the family name of her late husband) and has been operating since before the civil war.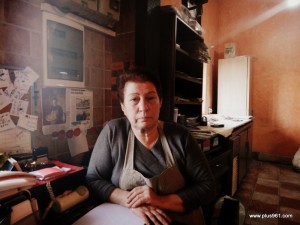 The Lahme Baajin you'll find there are just awesome and could be the best in Beirut, the dough is so thin and the meat has a unique taste especially if you ask for the extra spicy mix. Perfect for a quick bite anytime a day.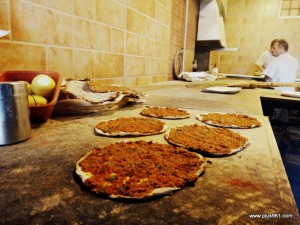 The bakery also caters Manti, Shish Barak, and Borek at relatively reasonable prices, and I heard they're great as well.
One thing you should be aware of is the bad temper that Mrs. Ichkhanian sometimes shows, she's actually  a very nice lady but for some reason seems furious all the time. Still, the food is totally worth it.
Here's a map showing where the bakery is exactly located and how you can reach it.