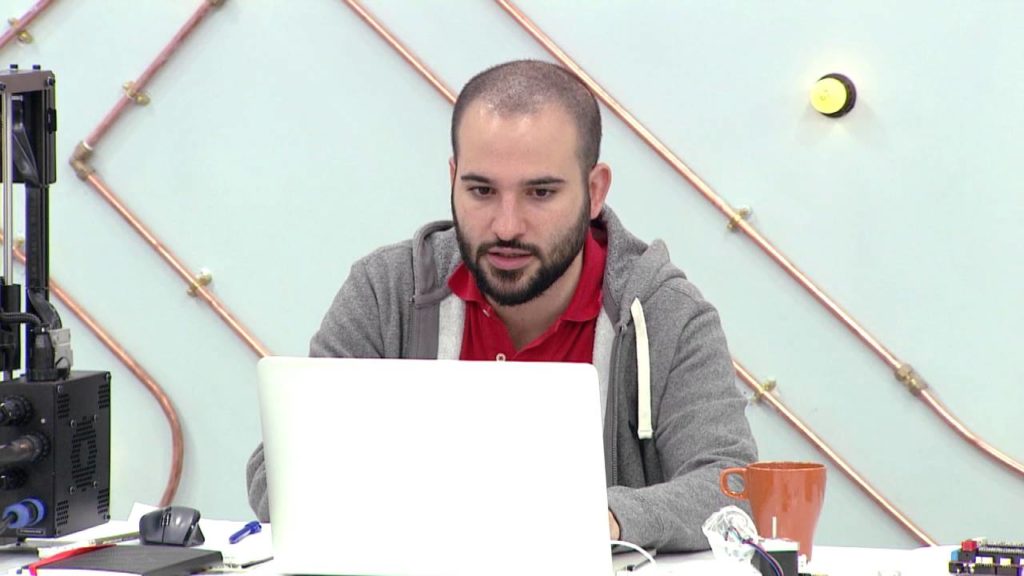 Stars of Science is a reality show currently airing on MBC4 that aims to promote Arab innovators and entrepreneurs. 9 Innovators were competing this season for a share of $600,000 in seed funding and the judges qualified 4 of them to the finals among which was Sevag Babikian from Lebanon.
Sevag's project is an Efficient Desktop 3D Printer that uses a robotic head to enhance the process of 3D printing by maximizing quality, while saving time, effort, and wasted material. Throughout the competition he wowed potential consumers during customer validation and was also the first in lab prototyping. He's now a step away from winning and you have until November 17th 5PM to support him by voting on the Stars of Science website, hoping that he will be announced as the winner in the final episode on Saturday evening on MBC4.
You can also keep up with Sevag's latest news by following his Facebook page.