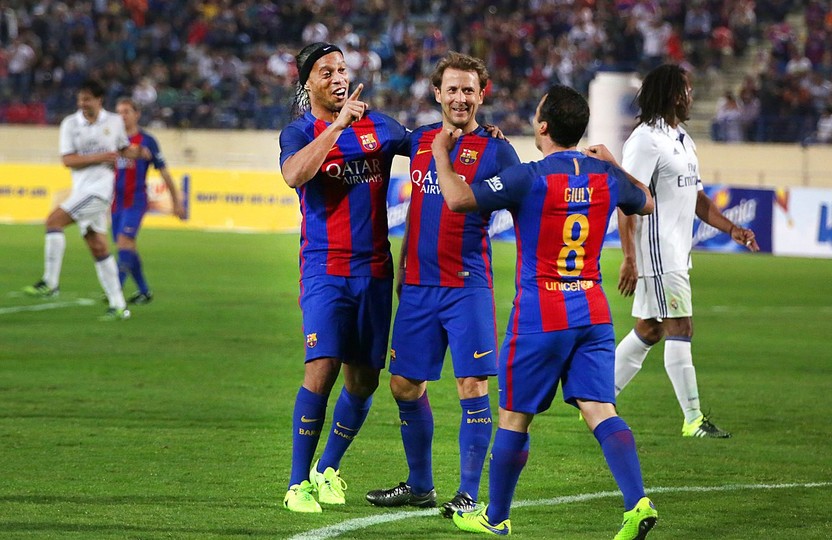 Barcelona won a second Clasico within a week on Friday but this time when their legends team beat the Real Madrid legends 3-2 at Camille Chamoun Sports City Stadium in Beirut.

Barcelona legends were led by Ronaldinho, and even though he didn't score, he showed he still got the magic with three assists in the game. Giuly scored twice for Barcelona and Simao also scored a goal, while Fernando Sanz and Javi Guerrero scored for Real Madrid.

The game was broadcasted live on MTV, and for those who missed you can still check the highlights as posted on FC Barcelona's YouTube channel.

On a side, the game was very well organized and security forces were all around the Sports City Stadium to ensure it goes smoothly. If only we see the same energy put by the Lebanese Football Association to make the Lebanese league more interesting to watch and follow!