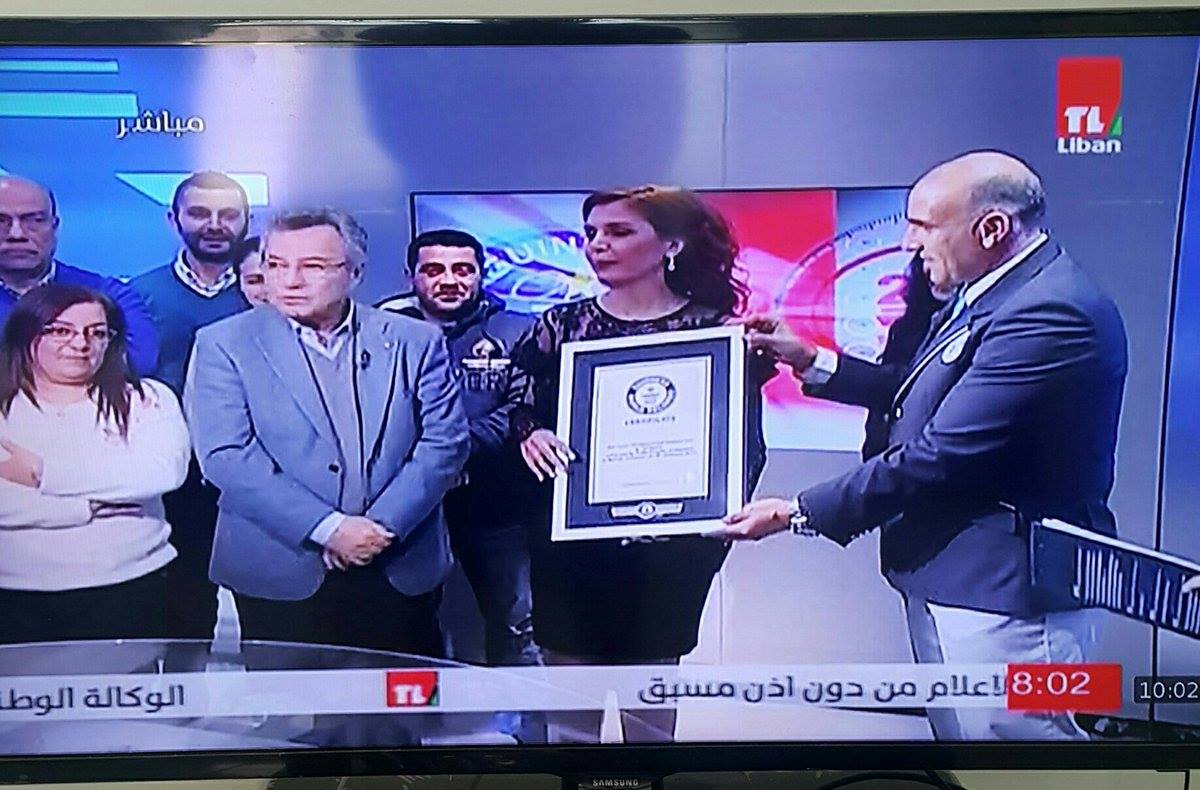 Dalia Freyfer just broke the Guinness world record for the longest TV talk-show this morning by going live for 24 continuous hours and hosting more than 90 guests on Télé Liban.
The show started yesterday morning at 8AM and ended exactly 24 hours later today. And as it shows in the above photo, she immediately got her world record certificate .
For those who don't know her, Dalia performs religious hymns in addition to occupying two jobs at Télé Lumière and Alfa Telecommunications. What makes her special though is that she lost her eyesight at a young age but insisted on pursuing her goals in life by obtaining a degree in psychology and attending the conservatroire.
Out of curiosity, I googled similar record breaking attempts and noticed that presenters from Ukraine and Nepal hosted 52 and 62 hour talk shows in the last few years. This is definitely not to doubt Dalia's accomplishment since Guinness already approved it, but it would be good if Télé Liban clears out the criteria she satisfied to break the record.
Anyway, congratulations to both of Dalia Freyfer and our national TV channel!
Photo via Mahmoud Ghazayel
Update:
It turned out Dalia actually got the certificate for the first 12 hours of her show in which she interviewed 43 people, but she continued for another 12 hours and interviewed even more people.