I usually check the website traffic statistics on a daily basis to see how much unique visitors and pageviews am I getting. But today I spent some time checking some detailed reports that show more about my vistors such as which country they come from,what browser are they using, etc…
One of  the available reports show from which domains the visitors are coming, check the result I got!!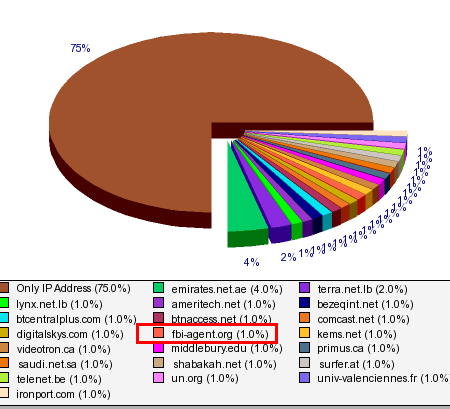 As you can see, somebody reached +961 from fbi-agent.org! I wonder how did they land on my website… was it one my posts that usualy contain dangerous infomation?