Seems like Beyonce's new Heat perfume ads were too provocative for some people! I was on my way to work this morning when I noticed they were vandalized overnight at Dora highway. (Same as what happened to Marie France's ads back in May)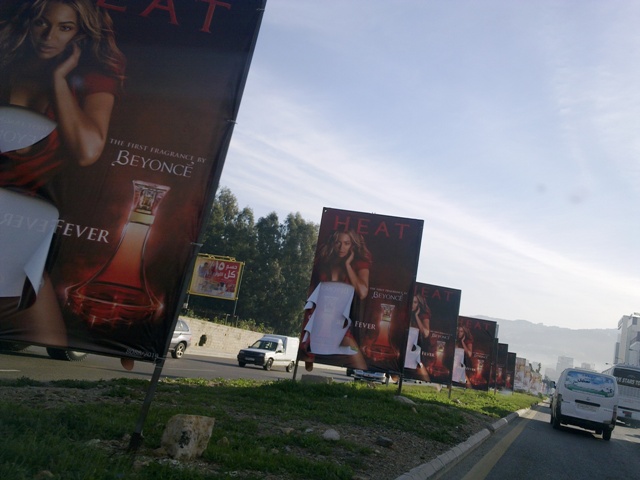 The act is pretty weird though… there are much more other explicit ads all over the country, why did they decide to just target this one?
Anyway, it's good no one thought of playing the video commercial of the perfume at one of the newly installed outdoor giant screens!