A few weeks ago I got this advertisement in my junk folder.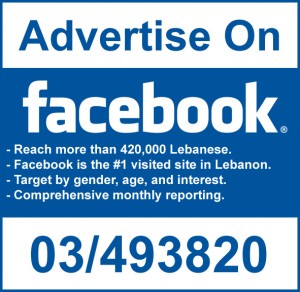 3anjad BRAVO! I believe it took them a lot of brainstorming to come up with the idea they're promoting. "Advertising on your behalf on Facebook", WOW.
These guys claim they can do what ANYONE else can do, that is using a credit card to post an ad for you on Facebook. As if we suffer of some disability that prevents us from posting an ad on Facebook on our own, and our brain cannot interpret the fields labeled "age",  "gender" and "internet" that help us target a certain segment of users of Facebook, w AKID the buttons intended to generate reports showing the perfomance of our ads go way behind our understanding. Ya3neh alf l7amdilla allah ba3at hal 3alam ynawwrouna.
If you have a product to promote, just don't use these guys, chances are they're gonna rip you off, use your credit card instead and benefit from the experience of the people on the internet that have usef Facebook ads before (use google to find them), I did it and it worked for me.
… That's unless you are running for the Lebanese elections, then do make use of their service because they're ready to make special promotions for you as you can see below (snapshot from Al-Waseet newspaper), not to mention that you definitely deserve a ripoff at least once in your life.