Today is the big day. Lebanon finally got back its 5 prisoners from Israel including Samir Kuntar and 4 Hizbullah members Khodr Zeidan, Mohammed Srour, Hussein Sulaiman and Maher Kourani.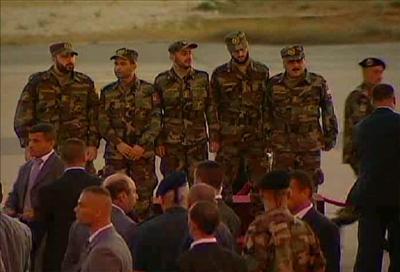 On the other hand, Israel also got back its 2 soldiers, Eldad Regev and Ehud Goldwasser, from Hizbullah, but in a couple of black coffins. I really would like to see the look on their parents' face when they saw the 2 coffins at Hizbullah personnels' feet.
We have suffered a lot, I believe it is our turn now to see them crying over the dead bodies of their sons and soldiers.
However, Some people claim that Kuntar is a terrorist because he killed a 4 years old girl… Well, sometimes a photo is worth a 1000 words.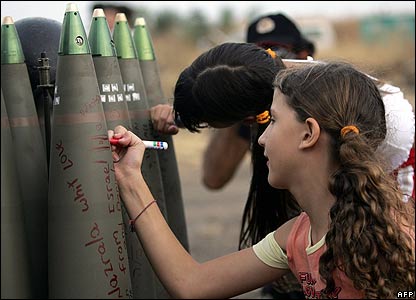 This clearly shows who's the terrorist, no?