I was driving near the Beirut Marina today when I noticed new concrete blocks placed on the sidewalk.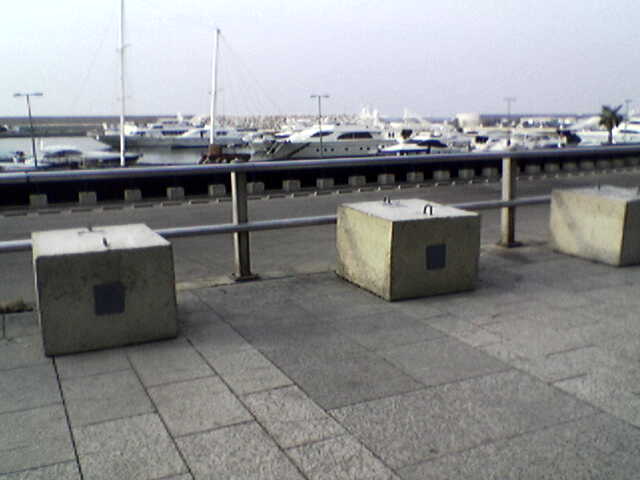 Click to enlarge
I drove further to find the same concrete blocks supporting metal rods.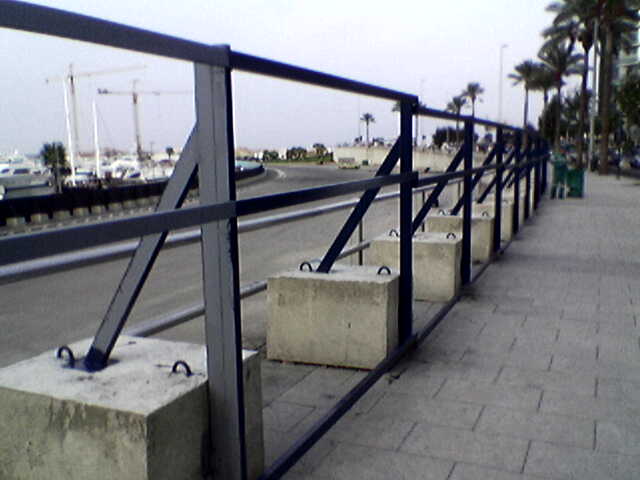 Click to enlarge
Now if you take a look at the inside of the marina , you will notice that these block and rods are meant to form a visual block (as in the photo below) to PREVENT people from watching the sea and the parked yachts.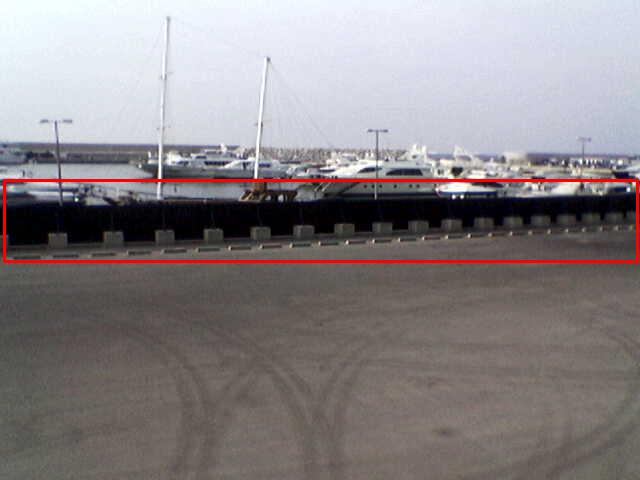 Click to enlarge
Very soon, the Beirut Marina will be pretty much like the Movenpick and Riviera, where the sea view is blocked for the public just because they own the land on the seaside.
Anyway, it's Solidaire's time now! Bravo! After stealing the center of Beirut now they're stealing the sea view from the Beirutis.
I know there's still the rest of the corniche, but still, fuck whoever came up with that idea, they do NOT have the right to do it.