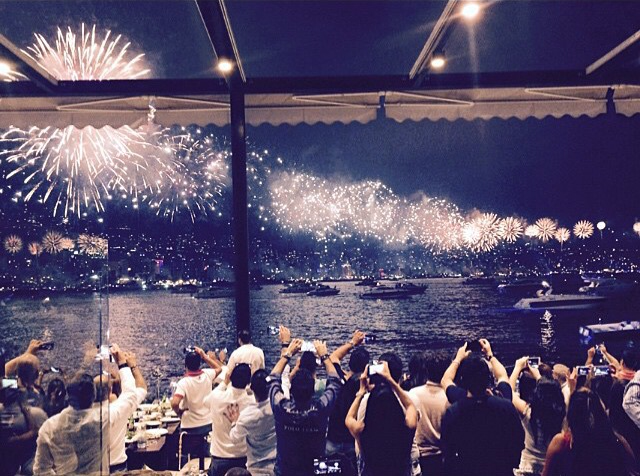 Jounieh International Festival took off last night with a 7 minute synchronized fireworks show along the coast. Not much people have yet shared the videos they took so here's one from MTV Lebanon.
I don't want to sound like a party pooper as I know many people found the show to be pretty cool, but I personally can't but say it was no more than a repetition from the last two years. I mean I totally salute the municipality of Jounieh for their efforts, but I don't think they're being super creative with the awesome bay they have. I bet much more can be done along the coast especially that Dubai always manages to amaze the world with their
yearly show
and they only use one Burj Khalifa to do it.
Photo via @naylayared