Saint Hoax is a Beirut based activist who was best known for the series of posters that went viral a while ago, showing Disney princesses being forcefully kissed by their fathers to raise awareness at statistics around rape and incest.
Below are his latest posters showing his take on the ongoing war on Gaza nowadays. You can't but respect his spot on work!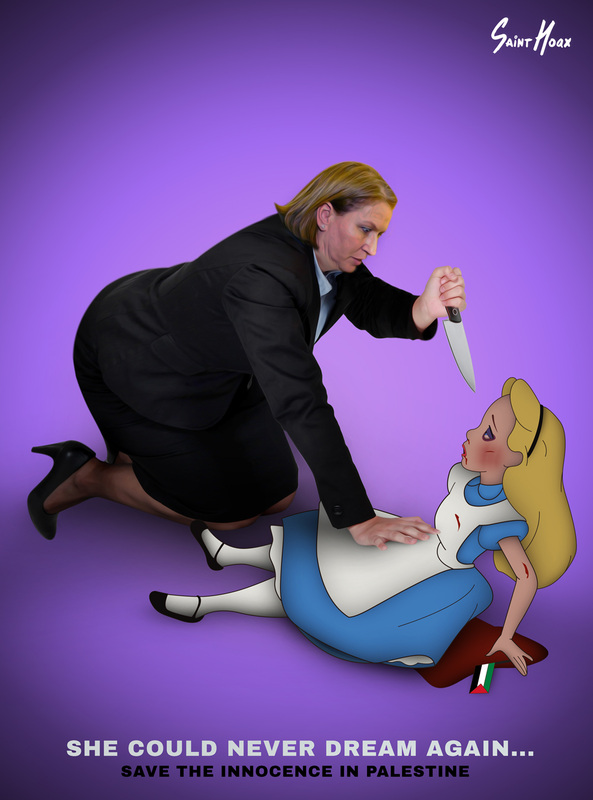 You can stay up to date with Saint Hoax's work by following him on Facebook and Twitter.