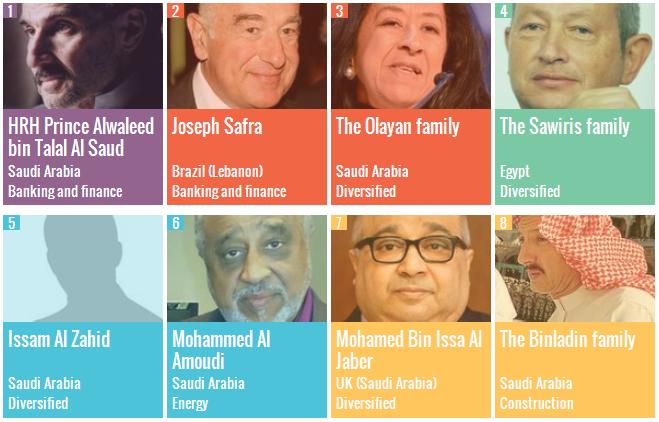 Arabian Business released their list of The World's 50 Richest Arabs for the year 2016 and 7 Lebanese made it this year.
2- Joseph Safra ($12bn)
23- Najib Mikati ($3bn)
24- Taha Mikati ($3bn)
30- The Hayek Family (3bn)
43- Saad Hariri ($2bn)
45- Fouad Makhzoumi ($2bn)
46- Robert Mouawad ($2bn)
The richest Arab is unsurprisingly Prince AlWaleed Bin Talal with $25 billions, but if Carlos Slim had the Lebanese citizenship then he would have definitely topped the list with his $77 billions.
Needless to say, 4 out of the 7 mentioned are into politics, which logically makes it the most profitable "business" in this country!
You can check the full list here.