The hoax services that Google announces on each April Fools' day are more like a tradition, and the Google 8-bit maps service has got to be the coolest joke for 2012. They actually announced yesterday that they will finally be adding support for the classic Nintendo Entertainment System with the launch of 8-bit maps featuring low resolution graphics.
And here's how Beirut would have looked like on a NES!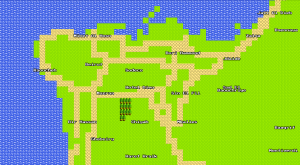 You can check here more about Google's pranks for this year.