That's how much snow there is Faraya righ now, the chairlifts are all covered!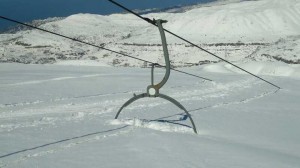 I remember the people responsible for the pistes were struggling in the past couple of years to bring more snow into the tracks so people can actually ski, now they sure have to take lot of snow so that at least the chairlifts can operate! Anyway, one thing is for sure, the season is definitely going to last till early in May I believe!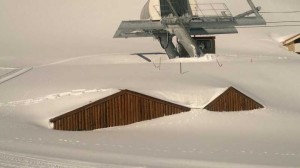 Photos via Mzaar Ski Resorts FB page. Thanks to @peter_khayat.