With a total of 43 Nokia handsets, 5 HTC, 1 Sony, 1 Alcatel, 1 Ericsson, 1 Blackberry, and 1 iPhone, George claims to have owned a total of 53 headsets over the last 13 and a half years! Which means an average of a new phone every 3 months or so.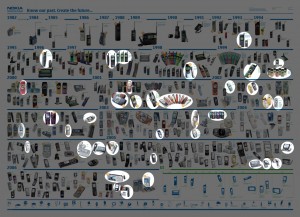 Very typical Lebanese eh! 😛
On a serious note, all the handsets I've owned over the past 13 years were Nokia as well, except for the first one which was a big fat Nokia D160 that used to run on 4 AA rechargeable batteries!