A fight broke out today following the game between Nejmeh and Akhaa Aley in Bhamdoun. I'm talking a wild guess that politics must have something to do with it!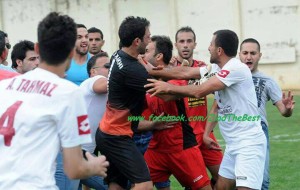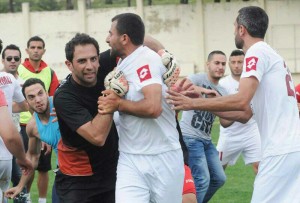 That's another proof why Lebanese Football is a big fail.
Photos via Nejmeh Sporting Club's page on Facebook.
Update:
Here's a video of the fight posted by Al Jadeed.