My little kid Malek is turning 3 in a couple of months, and ever since he learned how to walk we started adjusting our plans every weekend to make sure the places we're going to are suitable for him to play around and have fun. But soon after we began searching and trying few places, we've came to realize that Beirut is quite unfriendly for kids simply due to the lack of open and green spaces.
There are very few public gardens around the city, and the well known ones like Sanayeh garden get super crowded on weekends that a kid can barely take a turn on the toys, which eventually makes you opt for some private playgrounds instead. So here are five outdoor places that I've found to be pretty suitable for toddlers and can be enjoyed during Spring before it gets too humid.
1. Horsh Tabet Public Garden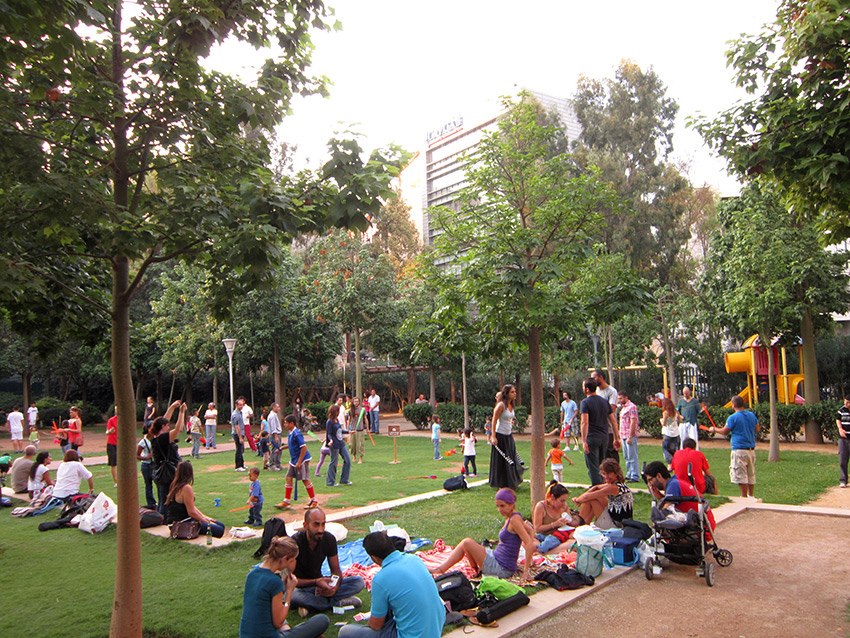 Among the public gardens in Beirut this one is my favorite because it doesn't get as much crowded as others. It has a small playground at the lower level and open green spaces for kids to enjoy running around, not to mention that you can easily find a parking spot outside it.
2. Ramlet El Bayda
I never go swim in Ramlet El Bayda and I wouldn't recommend it. But a few weeks ago I decided to take advantage of the beach being empty and took Malek for a walk there. I first thought we were going to spend no longer than 30 minutes before he gets tired but ended up staying more than 2 hours since he totally enjoyed playing in the sand. If you're up to it then I recommend you do it while the weather is still relatively cool before it gets crowded with swimmers.
3. Baadba Forest
Ok this isn't technically in Beirut but it only takes 10 minutes from Achrafieh to reach there. It is a private property owned by the Antonin Monastery in Baabda but accessible for public. You can go there for a small hike with your little ones and some kids bring their balls to play football in an area that serves as a small field.
photo via Hisham Nasr
4. Horsh Beirut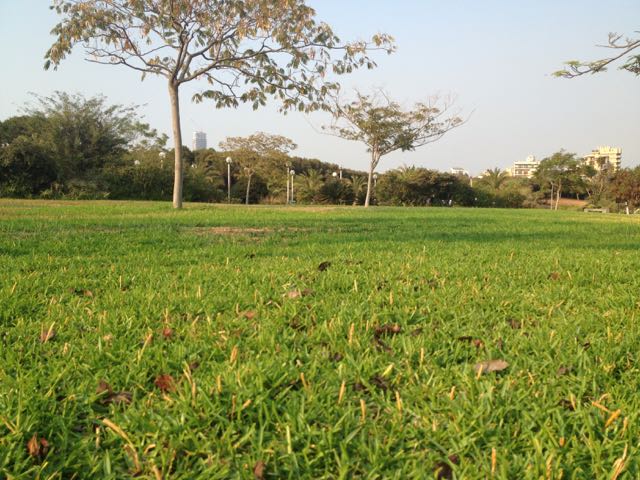 Horsh Beirut is unfortunately closed on weekdays and only opens for families on Saturdays only. Needless to say it's pretty cool there and feels very liberating for the little kids due to its large area. If it only was open during the rest of the week though!
Photo via Beirut Report
5. American University of Beirut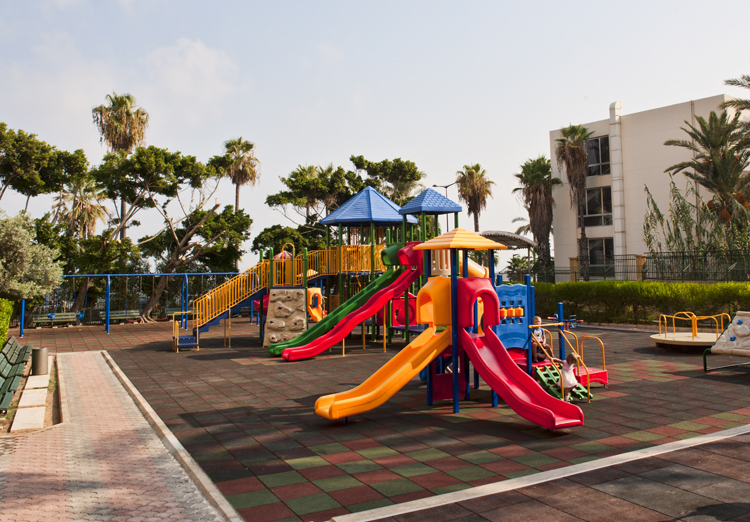 I know The American University of Beirut isn't a public place, but accessing it is free as long as you know someone who can admit you to it. And in a city where everybody knows everybody it shouldn't be a hard task for you! A friend of ours got us in a while ago and Malek enjoyed it so much there. We first got into the green oval where he played for a little while before moving to the lower part on Ain El Mrayseh side where there's a very nice and well maintained kids playground. And best of all it's very secure, it really felt like an escape from Beirut.
Photo via AUB
No matter which place you choose to go, I highly recommend you go there early in the day as you might sometime have the whole place for you! We usually head to our destination around 10 which gives us enough time to enjoy almost any place before it gets too crowded.
Let me know if there's any other place worth adding to the list!