Tag Archives | batroun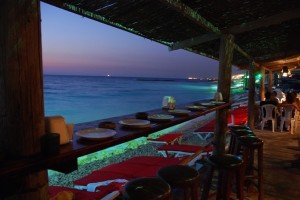 All women stalk listed Pierre and Friends, which is one of the main attractions in Batroun, as one of the most awesome beach bars in the world.
You know those times when you just want simplicity, no frills, just great drinks and great company in a great setting? Well, then it's time for Pierre and Friends, one of the most unassuming beach bars in the world. It's not flashy and it doesn't rock with the latest tunes, nor do the beautiful and good gather here. But Pierre and Friends occupies a darling little strip of pebbly beach between Byblos and Batroun (closer to Batroun than Byblos). There's no pretension here, so grab your favorite tipple and settle down to enjoy the company and the endless views of the sparkling Mediterranean Sea.
You can check the full list here.
via @LeSoupi