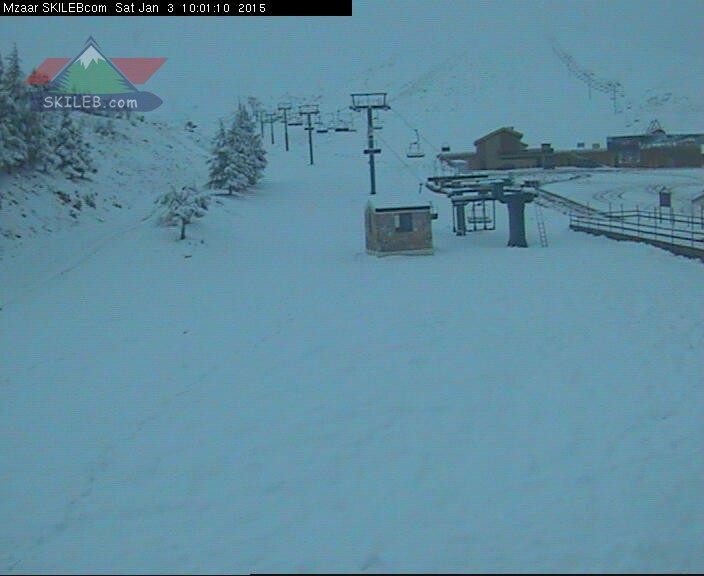 The cold weather that we are experiencing this weekend is bringing much needed snow to our mountains and Faraya seems to have got a good amount so far.
The cold front is supposed to last over the next week I think and more snow is expected, so the slopes may probably open in the next couple of weekends.
Below is a photo showing how the slopes in Faraya looked like on the same day of the previous year (January 3rd 2014), so 2015 looks definitely promising.
photos via Skileb.com