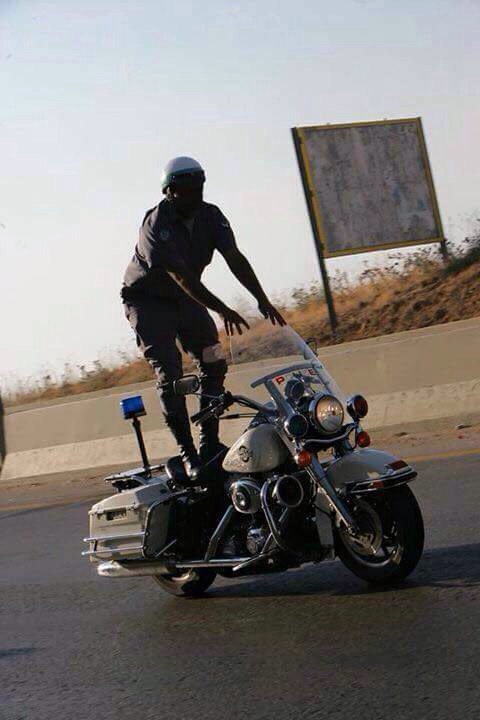 Every now and then photos like the one above surface on the internet and people start showering the Lebanese police and governmental employees in general with criticism.
No one is sure yet how authentic this photo is since the ISF hinted on twitter that the policeman might have done this stunt on a closed highway as part of some training. It would be really ugly if it turns out to be true, I mean this is the kind of stuff you expect zouzou ebba guys to be pulling on the highway, so having this officer acting the same way is just plain unacceptable…!
But thinking about the photo and the reactions it got for a moment make you realize it actually sums up the hypocrisy in our society…
The man is basically in charge of fining those who violate the law by performing such stunts, yet he enjoys doing them himself! Likewise, we tweet myriads of photos showing ISF officers texting on duty, while we fail to drop our phone when driving. We even argue that the new traffic law should allow us to check our phone on red lights!
We report tens of ISF officers on motorcycles without helmets, yet we also hate to wear them because it's too hot and they mess our hair! We also break twitter writing about people bruning red lights around the city, but we are of course allowed to do it after 10PM because we know better. Oh and the best of all we also hate when people take advantage on us through "wasta", but we absolutely have no problem using the same "wasta" to break the rules too!
So yeah, the photo is still ugly, and the officer still deserves to be punished for it, but next time you see something similar, don't react as if it's something out of this world, because what you will be seeing is just a reflection of this hypocrite society we live in.