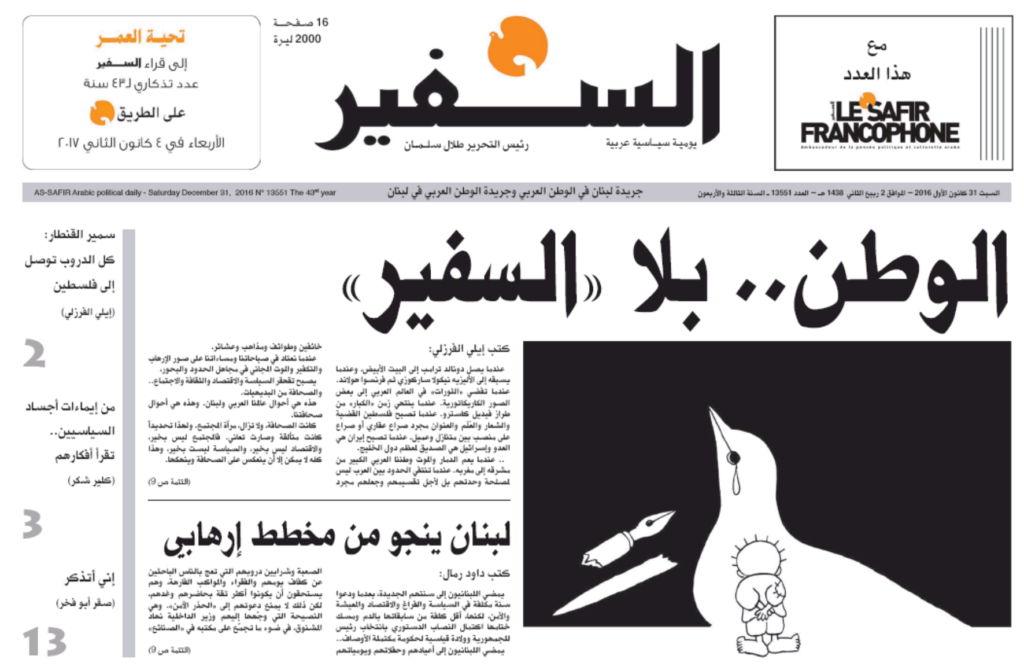 2016 is over and so is unfortunately the paper print of Assafir daily. The last issue was printed on the last day of 2016 with an editorial titled "The nation without Assafir".
It was originally planned for the newspaper to stop operating in March 2016 due to financial difficulties but it continued publishing for a few more months after getting some support. Talal Salman, its Chief Editor, blamed the closure on the crisis currently affecting all media outlets (falling sales and decrease in advertising), but in fact I believe it is their failure to adapt to changing times that should be blamed.
Advertisers are currently spending more on digital channels, and Chief Editors can no longer expect their newspapers to survive unless they accept to adapt and provide good content through their websites, social media, apps and even blogs.
I personally used to follow some of Assafir's editors and will definitely miss reading their articles, so I really hope they keep publishing on some online platform.