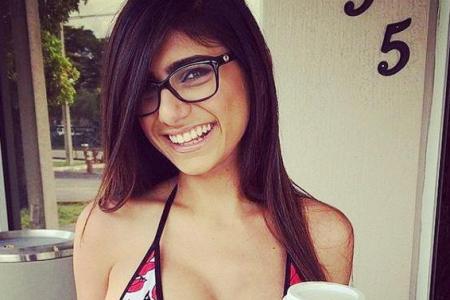 How one earth can anyone believe something such as this post's title?!
The Israeli Daily, a satire news site, published this article on how the Israeli Minister of Economy is now concerned about Mia Khalifa being ranked number one on Porn Hub and wants to find an Israeli star to outshine Mia.
Speaking to The Israeli Daily a spokesman for Bennett's office stated, "having seen this travesty the minister is well aware of the economic damage that could be caused by people thinking that the hottest chicks come from Lebanon. Everybody knows the sweetest bodies in the Levant are to be found in Israel and that Tel Aviv is party central here in the region," he continued.

In order to reinforce this message the minister is launching a search for an Israeli star to rival Khalifa. "We are looking for a young professional who can outdo this poor Lebanese imitation," the spokesman stated. "Ideally they will be in the IDF because chicks with guns are always hot. They should also be extremely flexible and have an all over tan," he added. Source
Unsurprisingly, several Lebanese news sites took the whole thing seriously and started copying the article!
Talk about professional journalism!