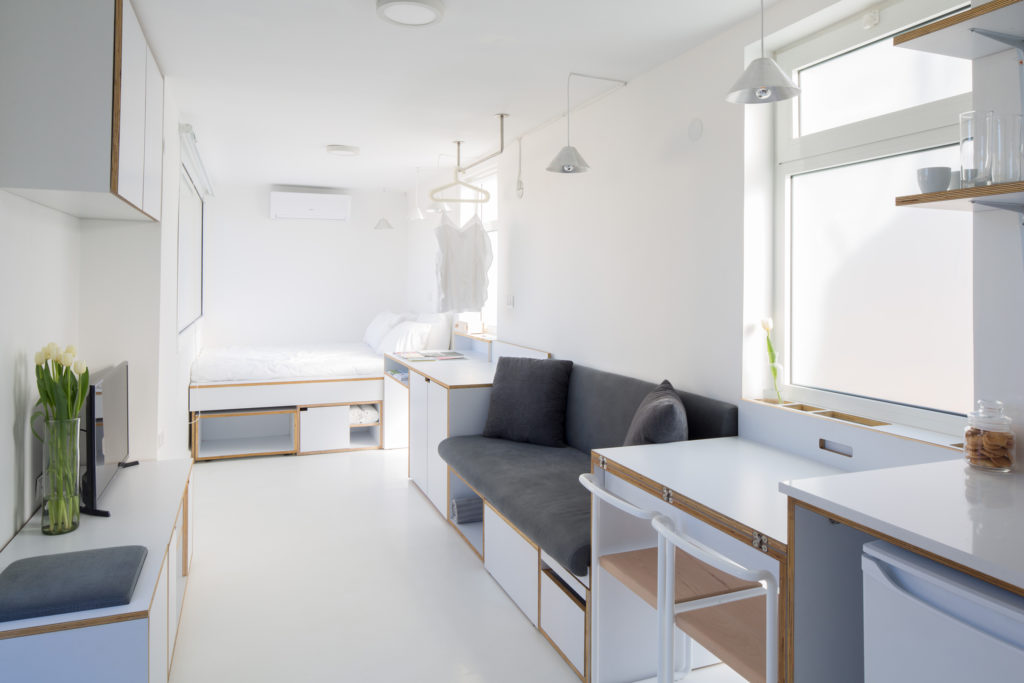 Check out this cool shoebox apartment up in Achrafieh up for rent on Airbnb that recently made it to dezeen.com. While 15 sqm are barely enough space to cater for a bedroom or a living room in some modern apartments nowadays, Lebanese architect and designer Elie Metni squeezed everything a person could need into a mini apartment of the same size.
To make it feel relatively spacious, the apartment was all painted white and fitted with custom made space saving furniture including a queen size bed and folding tables to keep the 2 meters wide room as neat as possible the whole time. A kitchenette and a bathroom are also available and separated by a glass door, in addition to an outdoor roof terrace overlooking Beirut.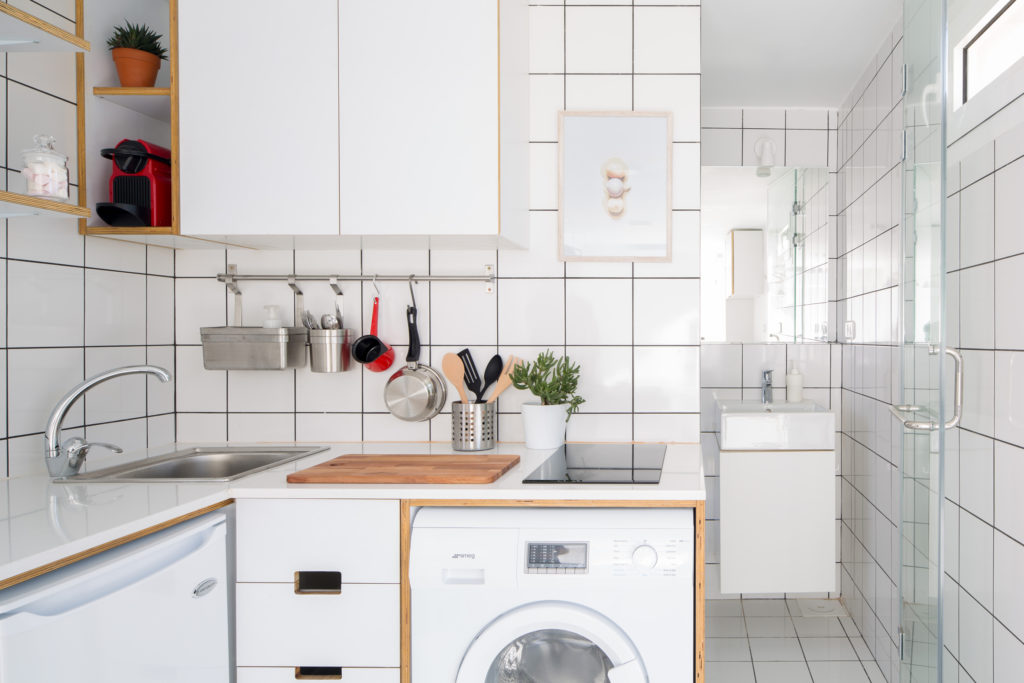 Practically speaking, the apartment can sleep 2 people but accommodate around 5. You can read all about it on dezeen and if interested rent it through Airbnb.