Tag Archives | Lebanon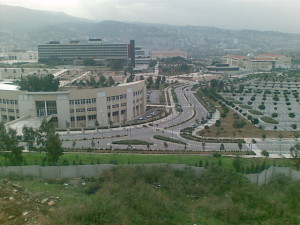 According to this article from Now Lebanon, the army took over the Lebanese University's cafeteria in Hadath after it has been controlled by the Zeaiter clan for a long time now.
NOW also reported the Zeaiter's had their own office inside the university which apparently contained some stolen electronics!
I just hope the campus will be controlled for good now, even it takes a special force to remain there permanently to keep the Zeaiter's away forever.
This whole issue by the way started a while ago after several media sources started reporting about the malpractices in Hadath campus.