Tag Archives | Music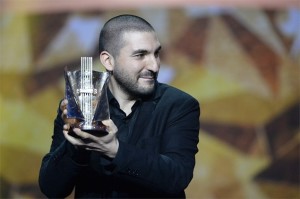 Here's some positive news for Lebanon! Ibrahim Maalouf, the very talented trumpeter, won a prize at Victoires de le Musique for the Best World Music Album "Illusions" which was released last year.
Les Victoires de la Musique is a prestigious annual French award ceremony to recognize outstanding achievements in the music industry, so Ibrahim Maalouf sure made it big! Congratulations!
The full list of the winners can be found here, and you can watch below Ibrahim Maalouf's performance at the ceremony.