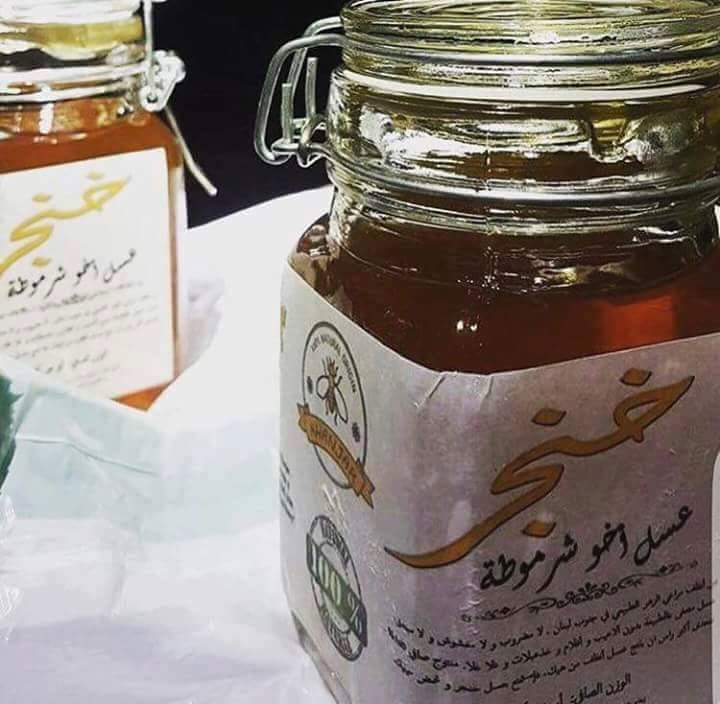 Yes you read that right, Khanjar 3asal akhou sharmouta!
I just saw the photo on reddit and several Facebook pages today. At first I thought it's fake but someone on reddit claims it's actually real and available at supermarkets in Baalbeck.
The label says it's a product of South Lebanon and the description is funny as hell! Here's what it says: "Men andaf mara3i el zaher fi janoub loubnan, la madroub w la maghshoush w la m7alla. 3asal msaffa bil tabi3a bidoun ala3ib w afleim w khouza3baleit w gala gala. Mantouj safi … w bet7adda akbar ras an yountej 3asal andaf min heik. Fa istamte3 bi 3assal khanjar w ghammid 3ayneik. Al wazen al safi: Abou noss kilo"
I hope someone can confirm whether Khanjar is really availale in Baalbeck or not. I would seriously love to get a jar!
Update:
Mahmoud Ghazayel did an awesome job tracing the source of the photo and practically found the producers of this honey. It turned out it is actually real and according to Rayan's comment below, we should see Khanjar going on sale anytime soon when the legal process is all done!