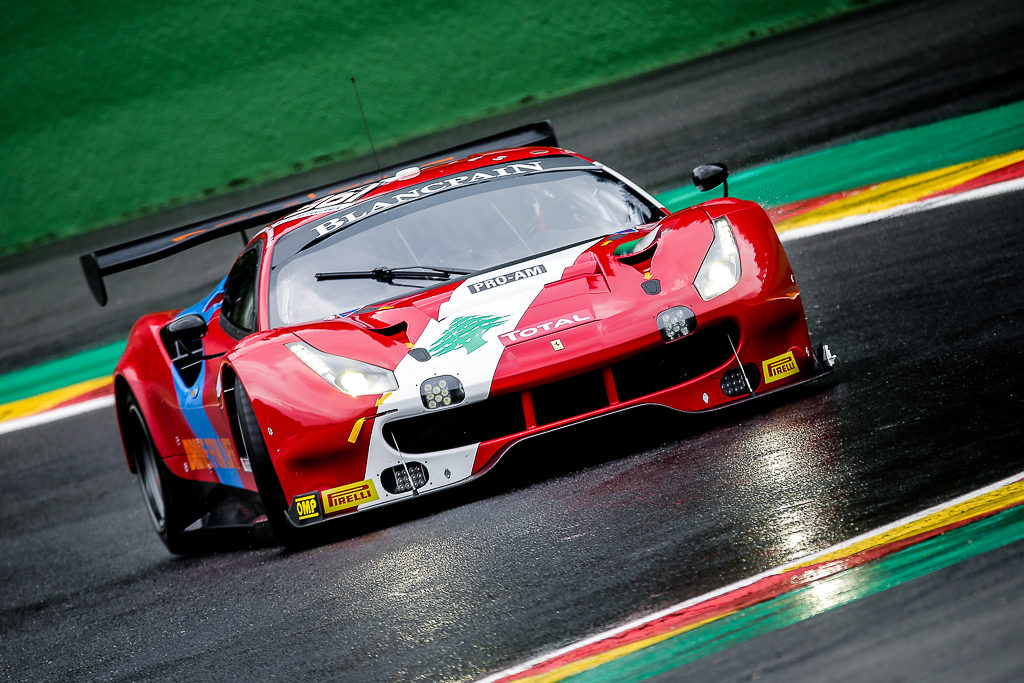 After racing for Lebanon at Monza, and racing for Armenia at Paul Ricard, Alex Demirdjian and his team are racing this time at the Circuit Spa Francochamps in Belgium in the name of both countries raising the slogan #Driveforlife.
This stage of the Blancpain GT Series Endurance Cup in Belgium is Total 24 Hours of Spa, and Alex along with his team will be revving the Ferrari 488's engine for an ultimate test of endurance in the Pro-Am category race. So let's wish them a good luck and hope for a good result!
I have already uploaded a video of Alex making a full lap around the circuit last night, and you can also follow the race live today on www.blancpain-gt-series.com/live.
Update:
Alex and the team scored a new milestone with a third-place finish in Spa Francorchamps' 24-hour race! It wasn't all easy for them though as they received three penalties throughout the race but still managed to make it.
They originally took off from the 7th position but thanks to their successful strategy and the alternation of drivers especially during the last four hours of the race, Dermidjian and the two other drivers managed to finish on the podium and eventually raise the Lebanese and Armenian flags together.