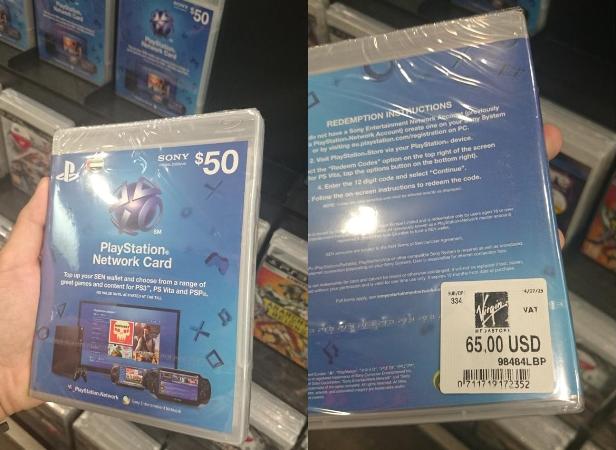 If you are a gamer like me, you might have noticed a not so subtle increase in the price of PSN (PlayStation Network) cards. These were previously priced at 22$ for the 20$ card and 55$ for the 50$ card. Currently the latter is selling for a whooping 65$. So you can forget about the digital purchase of games since the amount you'll be saving on the game's price you'll be paying on the price of the PSN card.
If you know the reason for this increase kindly share in the comment section!
P.S: the prices mentioned above are from Virgin Megastore.