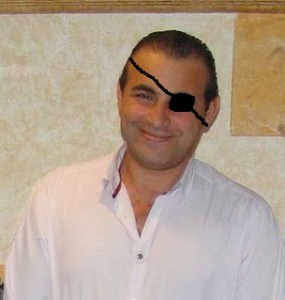 A letter from the health authority of Abu Dhabi warning about the misleading publicity and side effects of Zein Al-Atat's products started circulating by e-mail in the last few weeks. (Document can be downloaded from here)
However, we haven't seen any legal action being taken in Lebanon against Zein Al-Atat who still insists on torturing us with his TV appearance every day to advertise for his "herbal" products, even though the ministry of health has made several statements claiming that none of the advertised products is licensed. And this means Mr. Zein is definitely backed by some politician giving him the peace of mind while screwing people with the chemicals he's selling, any other explanation for someone to be more powerful that a ministry?
Anyway, I hope we get a new minister of economy or health with the balls to finally ban Zein El-Atat for good! Oh and if someone from Amanacare or Zein's other competitors is reading this, you suck too!