A cold weather and a good company is all you need to enjoy a pierrade at Le Montagnou Faraya! The restaurant has a really beautiful scenery in daytime, and feels really cozy at night.
I had a mushroom soup as a starter with a small share of a grilled chicken fillet course, and they both tasted good.
Then came the yummi pierrade with this large pot of cholesterol melted cheese. I had to deal with some guilt afterward but it was ok! 😛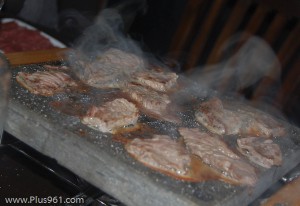 … but I got a bit disappointed towards the end with the chocolate fondue, as the chocolate didn't really taste the way it should be.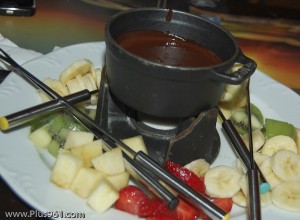 Anyway, having a friendly staff, a nice atmosphere, and good food, the place is totally recommended!