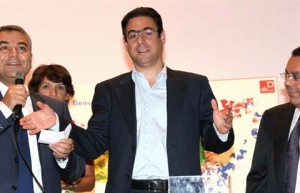 According to this article in Annahar today, telecom minister Nicolas Sehnaoui announced that live 4G tests will start on Novemeber 16 at Beirut Digital District, and the service will be commercially launched on April 23rd 2013 in selected areas.
It's definitely about time we get 4G, but I admit I wasn't expecting we will be getting the service anytime soon given how slow such projects go in Lebanon! I also hope its commercial launch is not going to witness the same mess that happened when we first got 3G.
Anyway, you can read about Sehnaoui's announcement here and watch him tonight talking about it in Talk of The Town on MTV.